Target Already Has Black Panther Blu-Ray Listed; So Does Best Buy
Marvel's Black Panther is still currently in theaters and raking in that record-breaking moolah, but the at-home release of the film is on the horizon.
Listed on Target's website (but not yet available for pre order) is the exclusive steelbook Black Panther set, which includes the Blu-ray and digital formats AND a 40-page book: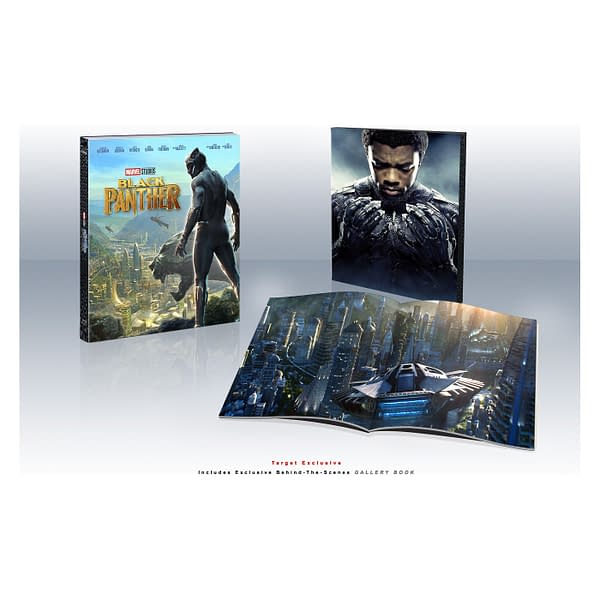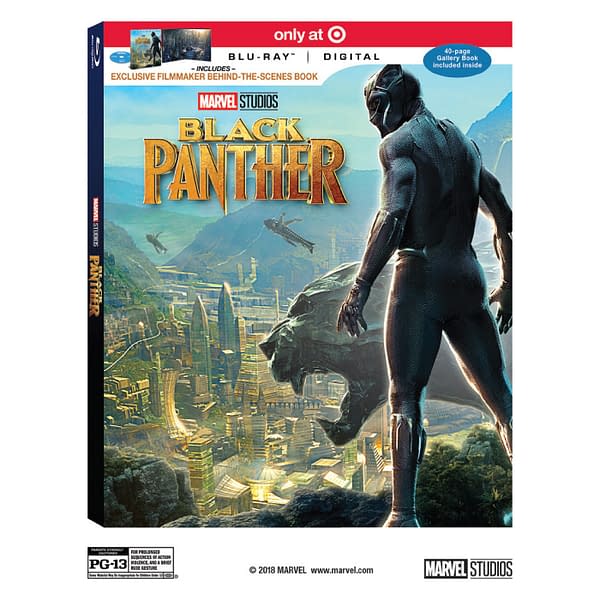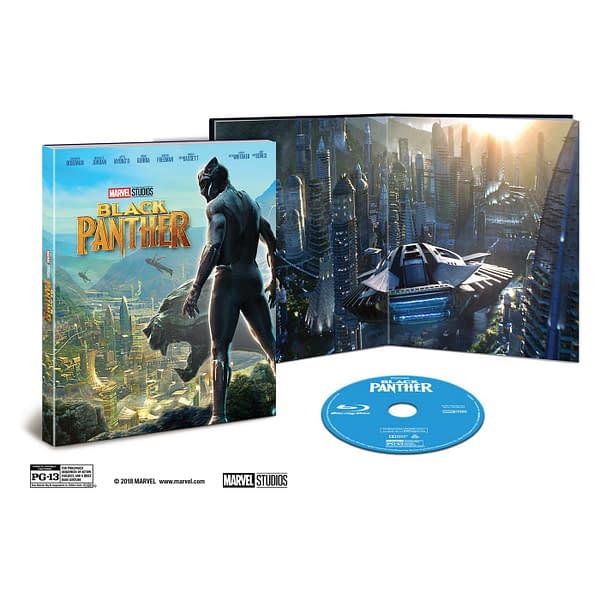 Which is pretty great and all, but where's the 4k version? Or the DVD version for folks who haven't updated their at-home players yet?
For that we look at Best Buy, who already have THEIR Black Panther release listed too. The 4k steelbook release has some pretty great packaging art on it, recognizably the last 'new' poster art released before the film opened in theaters.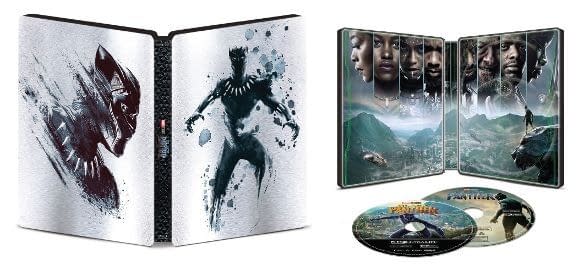 This steelbook 4k Ultra HD Blu-ray set is listed at a $35.99 price point and is available for pre order now, although like Target there is no release date available.
No mention of extras on the releases yet, either. We're kind of keeping our fingers crossed for a glimpse at the rumored four-hour cut, which composer Ludwig Goransson apparently did a score for.
Obviously, we'll let you know as soon as we hear about an official release date from Marvel. Until then, Black Panther is still playing in theaters.