'Texas Chainsaw Massacre' Remake Hires Directors Ryan and Andy Tohill
Texas Chainsaw Massacre fans, we now know who will be helming the upcoming remake of the iconic horror masterpiece. Ryan and Andy Tohill (The Dig) will bring Leatherface back to theaters, with Evil Dead remake director Fede Alvarez producing for Legendary. The film is written by Chris Thomas Devlin.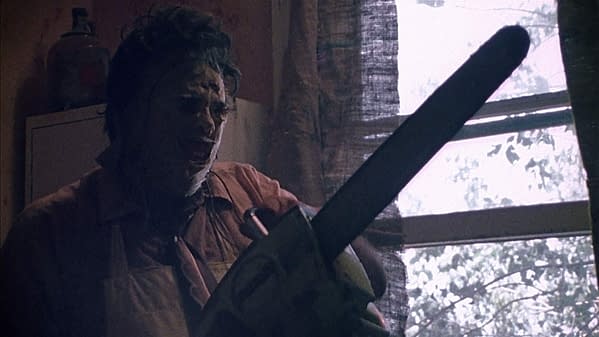 …the original 1974 Tobe Hooper Texas Chainsaw Massacre followed two siblings and three of their friends en route to visit their grandfather's grave in Texas, who end up falling victim to a family of cannibalistic psychopaths and must survive the terrors of Leatherface and his family.

"The Tohill's vision is exactly what the fans want," Alvarez said in a statement. "It's violent, exciting and so depraved that it will stay with you forever."
While that all sounds fine and dandy, that is not really what Texas Chainsaw Massacre is all about. Part of the terror of the original is that you DIDN'T see much as far as blood and guts, yet as you think back on it later you feel like it is one of the most violent films ever made. That was the brilliance of that Hooper film that all of the others forgot or just didn't care about. While the other seven films in the franchise are various levels of quality (no judgement if you enjoy them), but this new one will have a big hill to climb to touch the heights the original crept to.
First seen on Variety