That 'Duke Nukem' Movie Gains 'Assassin's Creed' Producer
It's been almost a full year since we've heard anything new about that Duke Nukem movie, which may or may not be starring John Cena, but as of today, there is at least some movement for the film.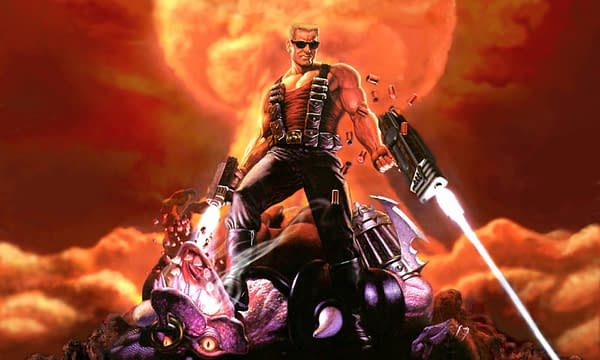 According to Variety, Assassin's Creed producer Jean-Julien Baronnet has been brought on by Gearbox to adapt the classic game title into a feature film.
The outlet also mentions that as of right now, Paramount is no longer involved. Previously we'd reported that Paramount, as well as Michael Bay's Platinum Dunes, were two of the studios/production companies working on the project.
No word on whether or not Cena is still attached, but we'll let you know as soon as we hear anything new about it.