The 4K of 'Apocalypse Now' Final Cut Gets Trailer
To celebrate the 40th anniversary of Francis Ford Coppola's masterpiece film Apocalypse Now, we're getting a very special cut of the movie, in a 4K release.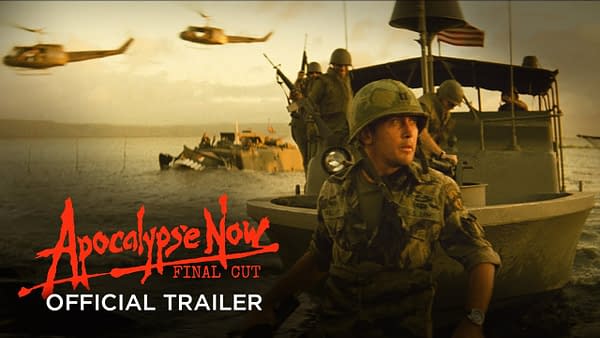 The "Final Cut" premiered at the Tribeca Film Festival, with Coppola in attendence.
IndieWire has a fabulous write up of all the goodies we'll be getting on the 4K release, and rumor has it that "Heart of Darkness" (the in-depth behind-the-scenes doc about the arduous filming process) will be included as well.
You can see the trailer here: