The CW has announced that this years 4 show Arrowverse crossover will begin on November 27th with Supergirl and will be followed an hour later by Arrow then will pick up on November 28th with The Flash and conclude an hour later with DC's Legends of Tomorrow. The one time move of Arrow from it's new night, Thursday, to Monday, allows the full event to take place in a 2 day block.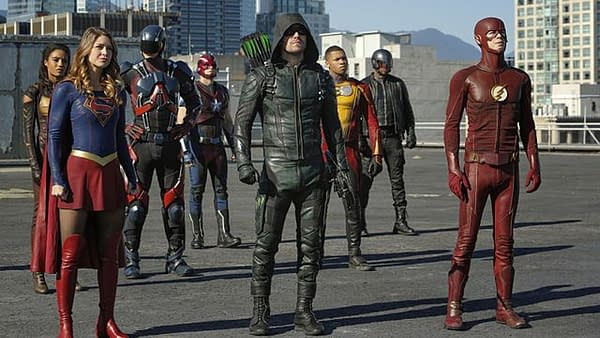 CW president Mark Pedowitz said,
Last year's (crossover) was the most successful week in CW history in terms of ratings and everything. We felt in this particular case we had Flash on Legends paired, so it was better to make it a two two hour movies –a miniseries- we thought this was the best way to go. We had a lot of conversations with producers and marketing people. Next year, we might go back to four nights.
This will be interesting for any repeats of the event as the Arrow episode would be out of place. The TCA is still going on and we're looking for any more news.
Source: Deadline
Enjoyed this article? Share it!