Derek Trum writes for Bleeding Cool:
Friday night Capcom hosted their Resident Evil Returns panel to a packed house of fans. They covered the upcoming Resident Evil Remastered and Resident Evil Revelations 2. Below are the highlights from that panel.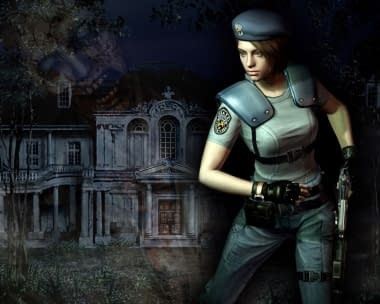 Resident Evil Remastered (Multiple Platforms)
Panel started with the trailer for Resident Evil Remastered. This was the same trailer shown at the World of Capcom panel. The crowd gave a great reaction to the trailer.
A video was played that showed a more detailed account of how the game is being remastered. It was stressed that every room and every scene in the game was being looked at and remastered in one way or another.
Chris and Jill's BSAA costumes will be included in all versions of the game. Footage was shown of gameplay showing off these costumes.
Resident Evil Revelations 2
The producer of the game Michiteru Okabe was on the panel to give more insight to his highly anticipated sequel.
Trailer was shown to the people in attendance. Michiteru explained that this series would continue to focus on being more of a traditional horror survival game. Not so much of an action game like many of the new Resident Evil games have become.
The game is meant to have a very episodic feel to it. It will be released as four episodes. The developers are hoping that the story will play out like the season of a television show. Complete with fans speculating on what will happen next.
Michiteru teased that the game will have a very shocking and surprise ending.
The playable charcters in the game will be an older Jill Valentine and newcomer Moira Burton. The game takes place on a mysterious island, but episode one would focus on a prison setting.
The first type of enemies we have been introduced to are called "The Infected". Michiteru was purposely vague on their origins but did reveal that they were the victims of something happening and NOT zombies. More enemies would be revealed later.
The live action teaser trailer was also talked about. Michiteru said that the trailer is filled with over 40 Easter eggs and that many of them have not been spotted yet. He empathized that there was also clues to the new game's plot hidden in the trailer.
The game will feature bonus content but at this time it was too early to make any announcements.
Resident Evil Revelations 2 is set to release in early 2015 and can be played all weekend at the Capcom booth.
Enjoyed this article? Share it!