Dwayne "The Rock" Johnson has a vision board in his gym that he utilizes to write affirmations and in general delight his fans. He often times will take to instagram and twitter with short videos and inspirational images using said board.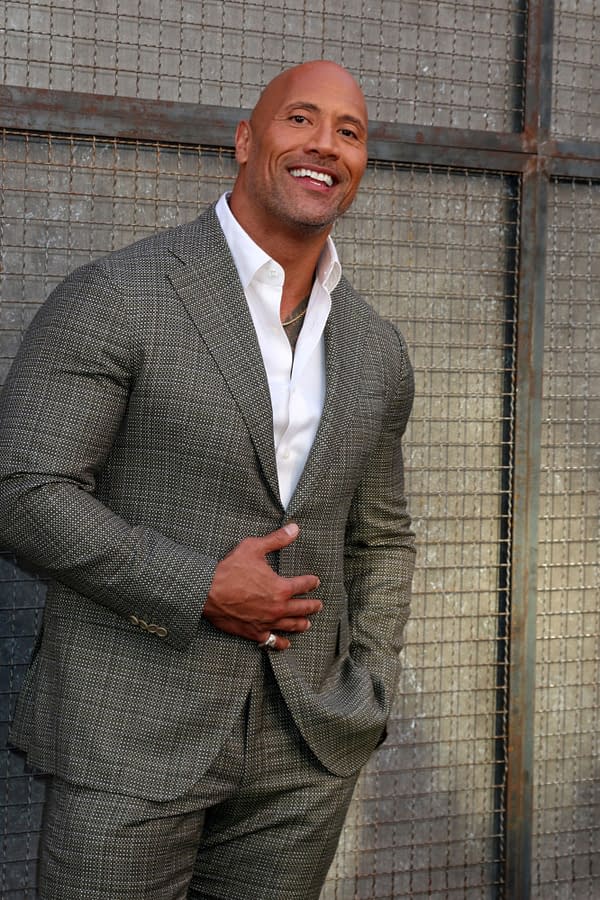 Just this morning, The Rock posted a short video, thanking audiences around the globe for making his film Rampage the "#1 movie in the world two weeks running". He knows, obviously, that ranking isn't going to last as the new contender at the box office just officially opened the day before.
"All good things come to an end, as right now, as of this moment, I'm getting my a** kicked by The Avengers," he continues.
Things don't stop there, as The Rock then says he does try to listen to his numerous fans and their ideas/suggestions. Apparently the most-heard this past week was a request for a team-up between Johnson and Chris Pratt.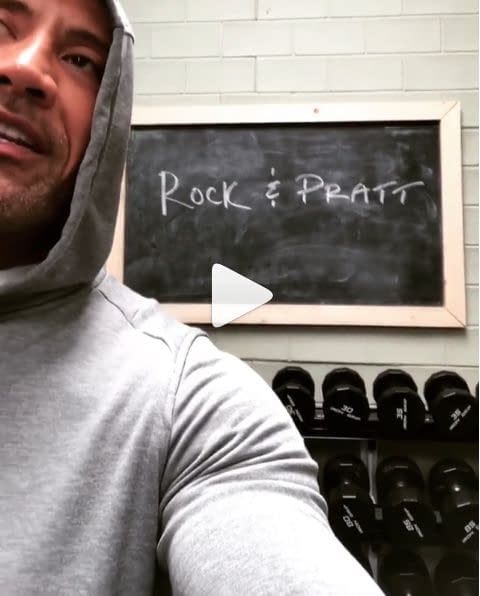 Johnson shows the vision board in his gym, with the words 'Rock + Chris Pratt' written on it, and says that something is definitely happening. You can see the video here:
"I like the sound of it. Could be a cool movie.. a big movie.. a FUN movie. I have an idea," Johnson ends his post with.
What would you most like to see the pair work on together? The possibilities are absolutely endless at this point.
Enjoyed this article? Share it!