Posted in: Movies, TV | Tagged: ABC, agent coulson, agents of shield, Deathlok, entertainment, marvel, Mike Peterson, television
---
The Six Important Moments From Agents Of SHIELD – Afterlife
*** The following articles contains spoilers for the recent episode of Marvel's Agents of SHIELD *** There was something about last night's episode, Afterlife, that made me smile. Over the weekend I had a discussion with someone about how the second half of this season on Marvel's Agents of SHIELD has felt like filler. Like the were pacing themselves waiting for Avengers: Age of Ultron. They have been moving at a snail's pace and though we've had some big episodes, even those felt like they were stretched out. This episode wasn't any faster paced, but it did feel like the characters were starting to be themselves again. Here are the important moments from the episode:
1) What seems to be the big conflict between Robert Gonzalez's SHIELD and Phil Coulson's SHIELD is Nick Fury's toolbox. Without knowing what was in it, they couldn't let Coulson keep it, but now that they have it they need Leo Fitz to open it. Gonzalez and Bobbi Morse try to convince Fitz to help, but Jemma Simmons does a lot of the talking for him and finds out that they are not prisoners, they can leave. So Fitz says he's going to go pack. This was the first time all season the Fitz and Simmons had worked together they way the used to. It was the sign that we were going to get a few things that we liked from the first season back starting with Fitzsimmons.
2) Coulson is now teamed up with Lance Hunter and the two head out to where Skye was. They see through the surveillance cams that she was taken by Gordon. Coulson kicks himself for losing both SHIELD and Skye in the same day and explains that there are no good choices of what to do next. So Hunter suggests going with the bad ones. This is the moment we get Agent Coulson back… not Director Coulson. He comes up with a crazy plan that involves calling in back up and triggering the alarm to get the Real SHIELD to come after them. Hunter isn't thrilled with this plan… though he didn't get all of the details.
3) Bobbi seems to be in the tough position here. She thinks Coulson is a good man and that once the toolbox is open then things can be worked out between the two teams. She is very much alone in this thought as both Gonzalez and Alphonso "Mack" Mackenzie seem to think that Coulson is compromised. She is able to talk Simmons into helping open the toolbox but other then trying to be the voice of reason is she pretty much stuck in the middle.
4) Skye on the other hand being helped by a transitioner named Luke. She is anxious to go back and help her friends while Luke and Gordon do their best to convince her to stay. This works until she realizes that Raina is there to and she confronts her. Raina is angry and depressed and looks like she wants to die. Skye looks like she might be willing to make that happen. They are interrupted by an Elder who tells Skye that she will train her personally, just asks her to give it a few days. Unknown to Skye the woman is her mother.
5) After Coulson uses some of the Howling Commando gear that was in the silver briefcase, they try to take one of the Quinjets but are captured. That's when back-up arrives in the form of Deathlok. Seems Mike Peterson has been working with Coulson for a while. He takes out the SHIELD agents, destorys the other Quinjet and then gets
6) When Mack tries to get Fitz to stay, he mentions that Simmons knows how to open the box. This makes Fitz look up what she was doing and figured it out. He then confronts her, grabbing the box making everyone pull guns. He then puts it back and Simmons tells him he needs to leave SHIELD. He does, taking his stuff and getting a taxi. In the cab he looks in his bag at the toolbox that he switched and also finds his favorite sandwich that Simmons made for him. Back at base Simmons explains that the toolbox is too complicated to be opened, though she knows its a fake. Fitzsimmons rides again.
Things seem to start swinging back to Coulson's favor here and now he plans on getting Skye back. To do that he needs Wards help. But next week we get to find out exactly why Agent Melinda May is called The Cavalry.
[youtube]https://youtu.be/Wi3vJYnb9_4[/youtube]
---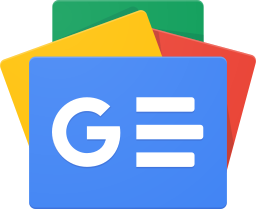 Stay up-to-date and support the site by following Bleeding Cool on Google News today!