"Three From Hell" Trailer Finally Released, Opens in the Fall
Three From Hell, Rob Zombie's follow-up to his previous films House of 1,000 Corpses and The Devil's Rejects, finally debuted its first trailer this morning. While it is only a teaser, mostly just reminding you that this is a sequel, it does offer our first glimpses at footage. The three Rejects- Otis (Bill Moseley), Baby (Sheri Moon Zombie), and Captain Spaulding (Sid Haig) are all back, despite being shot hundreds of times at the end of Devil's Rejects. Check out the trailer below!
Three From Hell Teaser Trailer
Like I said, there i snot a ton here, but one can gather that it will be uber-violent and sadistic like all of his other films. All three of the leads are really good in these roles, especially Haig, so that is exciting. Hopefully we get one more teaser before release to clear some things up.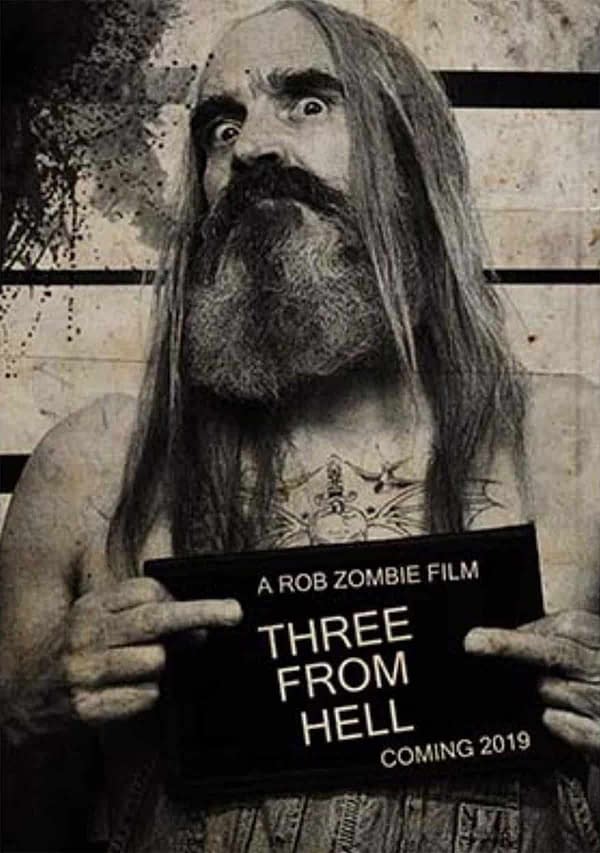 Sid Haig, Bill Moseley, Sheri Moon Zombie, Emilio Rivera, Jossara Jinaro, Danny Trejo, Kevin Jackson, Wade Williams, Jeff Daniel Phillips, Pancho Moler, Daniel Roebuck, David Ury, Sean Whalen, Austin Stoker, Dee Wallace, Richard Brake, Bill Oberst Jr., Dot-Marie Jones, and Tom Papa are all onboard for the ride this time, as Rob Zombie will unleash Three From Hell into theaters this fall.