Toy Box Cafe Offers up Delicious Bites at Shanghai Disneyland!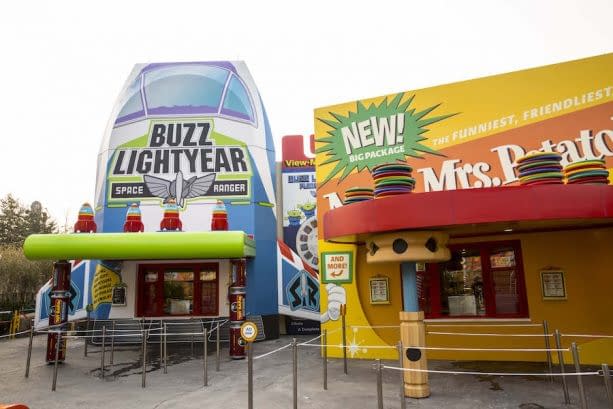 This April, guests visiting Toy Story Land in Shanghai Disneyland will be immersed in the amazing world of Toy Story. Rides, character meet-and-greets, and food will all play a part in this immersive world. Disney decided to give guests a sneak peek at some of the food that will be offered at Toy Box Cafe, the quick service restaurant inside the new land. Guests can pick from traditional Chinese or western treats, which pay homage to our favorite characters.
Options include Alien Spicy Seafood Pizza, Baked Sweet Potato with Marshmallow, and Bubble Waffle with Strawberry Ice Cream, inspired by the teddy bear's signature strawberry scent. Guests can sit at oversized tables and chairs, which really drives the toy-size idea home. The food sounds pretty fantastic, and I'm a little jealous that we likely won't see this food in the American parks.