The worlds of comic books and international politics continue to collide thanks to a dispute between the U.S. Department of Treasury and Congressional Democrats over the sale of stock in RatPac-Dune, one of the Hollywood production companies behind such films as Wonder Woman, Suicide Squad, Batman v. Superman, and X-Men: The Last Stand. Democrats including Congresswoman Jackie Speier claim that Treasury Secretary Steven Mnuchin sold shares of RatPac-Dune to Russian oligarch Len Blavatnik, says a report from ABC News.
Speier accused Mnuchin of having a potential conflict of interest when it comes to the removal of Russian sanctions due to business dealings with Blavatnik, saying, "Given your business relationships with these individuals and your involvement in twice delaying sanctions, weakening the penalties, and eventually proposing relief from sanctions there is clearly a conflict of interest."
However, the Treasury Department says Speier's information is inaccurate, and that a Hollywood Reporter article claiming Mnuchin sold the shares to Blavatnik was fake news, disproven by a subsequent report from Bloomberg. "To be clear, the Secretary did not sell his stake in RPDE (RatPac-Dune) to Mr. Blavatnik or his companies," said a Treasury Department spokeswoman. "The Secretary sold his stake in RPDE to a third party unrelated to Mr. Blavatnik."
Unfortunately, as neither side is in possession of a lasso of truth, readers will have to form their own judgment on which side is lying.
Mnuchin isn't the only billionaire with ties to the comic book industry to serve in the Donald Trump administration and become embroiled in scandal. One of the President's best friends, Marvel Chairman Ike Perlmutter, has been accused of secretly running the Department of Veterans Affairs alongside a shadowy Palm Beach cabal of Trump associates. Perlmutter and Mnuchin both financially supported Trump in his 2016 presidential campaign, making the Trump presidency the first intercompany-crossover between Marvel and DC since 2003's JLA/Avengers.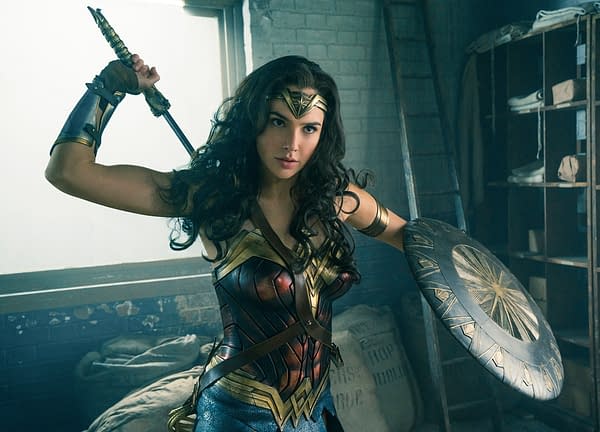 Enjoyed this article? Share it!