Universal Adapting 'Dear Evan Hansen' As Feature Film
Multi Tony Award winning musical "Dear Evan Hansen" is getting the feature film treatment from Universal Pictures.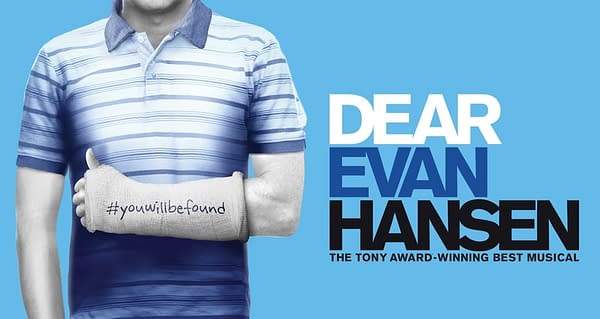 Benj Pasek and Justin Paul, the writing team behind the original Broadway musical as well as La La Land and The Greatest Showman sold the rights to the project to Universal Pictures.
Stephen Chbosky (Wonder) is currently in negotiations to direct, no word on possible casting yet.
Fans of the musical can head to Los Angeles in January of 2019 for the opportunity to see Pasek and Paul will sit down with ASCAP Director of Musical Theatre Michael Kerker for a conversation that will also feature guest stars performing selections from their work. You can read more about that here.