Valiant/Sony Bloodshot Film Starring Vin Diesel Scheduled for February 21st, 2020
At the Diamond Retailer Appreciation Lunch at San Diego Comic-Con, Valiant Entertainment announced the release date for their upcoming movie from Sony, based on their comic book Bloodshot.
The film's release date is 21st February. And this is a firm date. Fists were pounded in emphasis.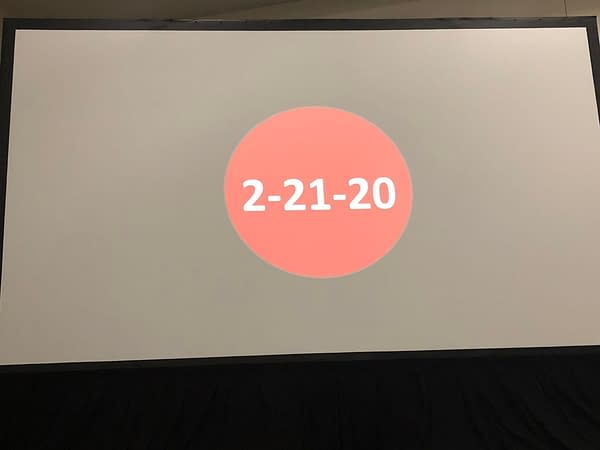 Filming starts August 6th this year, with Vin Diesel in the lead.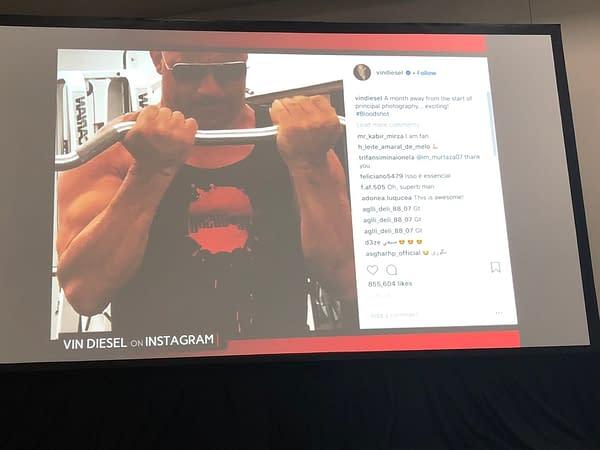 Bloodshot was created in 1992 by Kevin VanHook, Don Perlin, and Bob Layton for the then Valiant Comics. In 2012 the character was rebooted by Duane Swierczynski, following Valiant Comics' buyout and relaunch.
Bloodshot is a former soldier with powers of regeneration and meta-morphing made possible through nanites injected into his blood. After having his memory wiped numerous times, Bloodshot is out to discover who he really is and get vengeance on those who did this to him. Bloodshot's bloodstream contains a billion nanocomputers, enabling him to heal from injuries quickly, interface with technology, and shape shift his mass.
Bloodshot is just one of a number of movies and TV shows planned by Valiant, Sony and others. And now we have a date…
And you can follow other reports from the Retailer Appreciation Lunch right here.