In Wake Of George Michael's Death, Sarah Michelle Gellar Mourns… Boy George?! Just when you think 2016 has finished its unholy mission… WHAM! Another celebrity taken from us too early.
Continuing 2016's war on beloved celebrities, George Michael was found dead on Sunday. And while the news hit lots of fans of the 53-year-old pop superstar (which encompasses pretty much anyone who was alive in the 1980s and 1990s, and lots of people since as well) hard, one celebrity was a little bit confused by the news.
"Do you really want to hurt me? I guess you do 2016," tweeted Buffy the Vampire Slayer star Sarah Michelle Gellar. "#RIPBoyGeorge."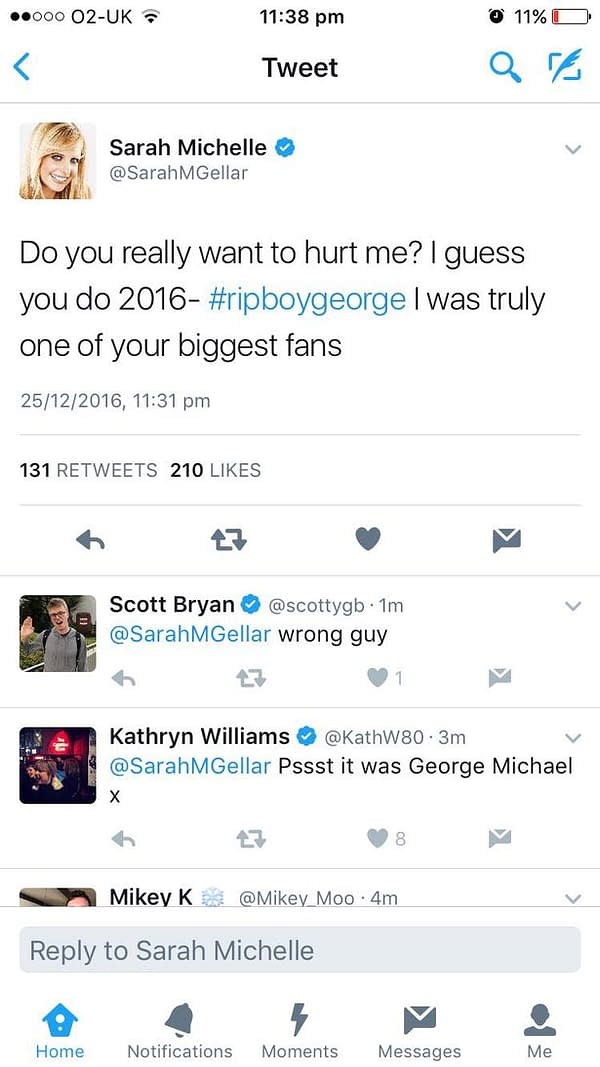 It wasn't long before Gellar realized her mistake, and let people know that she did, in fact, realize that George Michael and Boy George are two different celebrities (and that Boy George is still very much alive – but the year is not over yet, so please take care of yourself, George).
2017, you can't come soon enough!