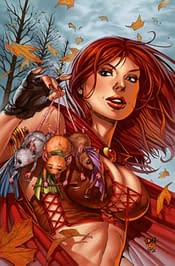 David Nakayama was one of the cover artists for Zenescope Entertainment doing covers for Grimm Fairy Tales, 1001 Arabian Nights: The Adventures Of Sinbad and Beyond Wonderland. He then went on into the mobile video game industry and recently posted on his Facebook page that the company he works for, TinyCo, along with the project he is on is staffing up.
If you are looking for a chance to get into the the mobile video game field, this might be your opportunity.
For a listing of TinyCo's job openings, click here.
Enjoyed this article? Share it!