"The Batman": Zoë Kravitz Talks How She's Preparing for Catwoman
To say landing the part of Catwoman in the upcoming Matt Reeves' film The Batman is an experience in and of itself is an understatement for Zoë Kravitz. The star of Hulu's High Fidelity spoke to Variety on how things changed for the actor.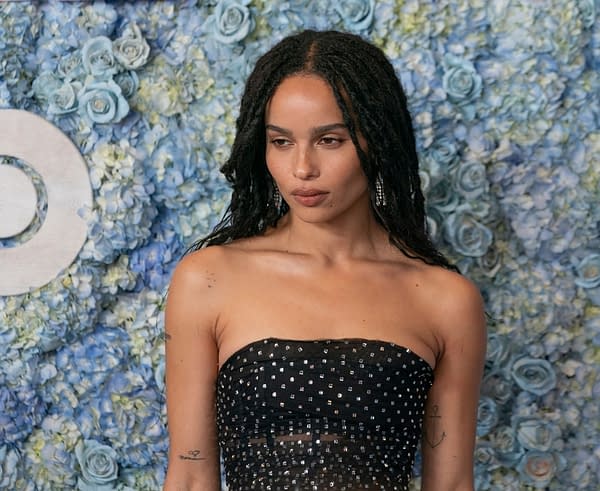 "I was excited when I got the role. Usually when you get a job, the people who are excited about it are you, your parents, agent, friends, and that's kind of it. When the press release came, I got more text messages and calls than I've gotten on my birthday or wedding day. All of a sudden, the reality began to sink in about what this means not only to me, but to everybody else culturally — and the fans of this universe are so dedicated and opinionated."
Filling in Her Own Shoes for "The Batman"
When it comes to stepping out other's shadows, Zoë offers a unique perspective given her musician father, Lenny Kravitz and her Catwoman predecessors.
"It was a little scary. Whenever I get nervous about something, I feel it pushes me to a better place anyway. So I welcome the nerves. If you start focusing too much on what people are going to think, you're doing yourself a disservice. It's almost like you're putting your energy in the wrong place. Of course, I want to honor the fans. I hope they like what I do with the role. In order to do what I think I need to do with Catwoman, I have to go internal and forget about the rest of the world."
Aside from making a dramatic change from her smaller roles to a blockbuster comic film, Kravitz said she looks forward to the challenge of working with her The Batman co-star Robert Pattinson.
"I've never worked with him before, but we've been together for the last few weeks. I had to camera test with him and now we've been training together. [We're] rehearsing together. He's just a delightful person and such a wonderful, thoughtful actor. I think he's perfect for the role and it's going to be such an adventure. I'm excited to have him as my partner in crime and to be there to support each other, because it's intense. It's going to be a long shoot and there's a lot of pressure, and I know he has my back and I have his."
The first season of High Fidelity is available to stream on Hulu. Warner Bros' The Batman comes to theaters on June 25, 2021.