"Birds of Prey": Director Cathy Yan Talks How She Sold Warner Bros Her Vision
Cathy Yan struck gold when Warner Bros gave her a huge opportunity directing their blockbuster in DC's Birds of Brey following her success with the indie comedy Dead Pigs. Her Shanghai-set ensemble comedy became a hit at the 2018 Sundance Film Festival. She spoke to Variety about how she came across Birds of Prey and how she made her pitch to the studio.
"I grabbed a coffee with Christina Hodson, the screenwriter, a month or two after Sundance. We just got along very well. And it was great to see someone who had a similar background to me be working at that level. That was the first time I heard about [the movie].

…We were just chatting, and at the very end, she talked to me about 'Birds' and I was like, 'Well, that sounds like all the director has to do is just, you know, direct the script — it's a great concept.' And she was like, 'Well, how about you?' It took me aback because I didn't really think that I could do something like that — or be in the conversation for that."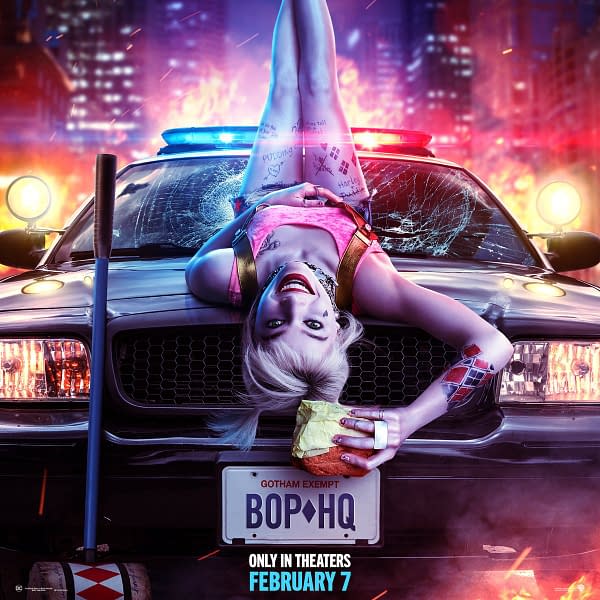 Yan pitched Birds of Prey as a band of misfits and how it relates to her own experiences.
"I related it to my personal growth. It's about Harley as well as the other Birds coming into their own, recognizing that they are stronger together than they are apart. I gravitated to that feeling. I felt like I was going through a lot of similar self-awareness, realizing that like, yeah, I can be a director, I can do this. Finally settling into that confidence."
Yan also wanted to deviate from the grim nature many became accustomed to in the Batman universe.
"I knew I wanted to create a different type of Gotham, through Harley's eyes, that we hadn't really seen before. You know, Batman's Gotham is very much those bold, high, art deco towers — like downtown Manhattan. I was thinking this Gotham should feel different. It's Harley Quinn's world. It's a little scrappier, it's a little more outer borough. On top of that, I also wanted to make sure that it felt heightened and colorful. It's gritty, but at the same time, people are having fun. People haven't given up yet. It's not a sad world where nothing works."
After committing to Birds of Prey, Yan received support from another female director of a DC franchise in Wonder Woman's Patty Jenkins.
"I had such institutional support from the get go. But at the same time, every day, I remember being very concerned about, like, I've never done this before. I actually called up ['Wonder Woman' director] Patty Jenkins during prep and I'm like, 'What am I doing?' [Laughs] She told me, 'You've got to remember that no one knows this movie as much as you. That's what makes you the director.' And that was really, really helpful."
Yan addresses more including US distribution of Dead Pigs and her upcoming projects. You can read the rest of the interview in Variety. The film stars Margot Robbie, Mary Elizabeth Winstead, Ewan McGregor, Jurnee Smollett-Bell, and Rosie Perez.
Birds of Prey lands in theaters February 7th.