Sydney Newman, Co-Creator Of Doctor Who, Told The BBC To Cast A Woman In 1986
In the mid-eighties, Doctor Who was put on hiatus. There was a real danger the show might have been cancelled there and then after a less-than-stellar run with Colin Baker in the lead. In an attempt to revive the series, the Canadian TV producer Sydney Newman who had co-created the show with Verity Lambert back in the sixties was asked for his thoughts.
He wrote to BBC Chairman Michael Grade, asking the BBC to"engage the concerns, fears and curiosity" of young viewers, challenging them "don't you agree that this is considerably more worthy of the BBC than Doctor Who's presently largely socially valueless, escapist schlock!"
He first stated that they should rehire Patrick Troughton in the lead and then "at a later stage Doctor Who should be metamorphosed into a woman" but that he wanted to "avoid a flashy, Hollywood Wonder Women because this kind of heroine with no flaws is a bore. Given more time than I have now, I can create such a character."
He also called for female and male companions, a trumpet playing schoolgirl in "John Lennon-type spectacles" and her graffiti-spraying "yobbo" elder brother.
He also asked, for a fee, to be the executive director of the show "to ensure the concept is properly executed" and add his name to the closing titles.
This advice was not heeded, the show returned with Sylvester McCoy in the lead for a few years before being cancelled for a lot longer.
Who knows what would have happened in the BBC had taken Sydney Newman's advice? The letter was unearthed by researchers for Ed Stradling, who directed the documentary The Last Chance Saloon which appears in the DVD for the Sylvester McCoy Doctor Who story Time And The Rani, which saw the Doctor face a female villainous Time Lord.
Newman proposed an educational children's science fiction series entitled Doctor Who, as a BBC Saturday teatime kids show to bridge the gap between Grandstand and Juke Box Jury. He would later recruit the likes of Dennis Potter, Jeremy Sandford and Ken Loach to the BBC, and is considered one of the most influential people in TV history.
Shame he didn't get his way. Jodie could be the 26th Doctor by now, and maybe the eighth female Doctor or so…
---
---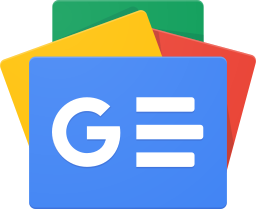 Stay up-to-date and support the site by following Bleeding Cool on Google News today!