We ALMOST Had a Very Different "Fantastic Four" Movie in 2015
Bless Zack Stentz for his candor on the most recent episode of Kevin Smith's Fatman on Batman podcast, because we just learned a whole mess o' stuff about the Fantastic Four film WE COULD HAVE HAD, among other things.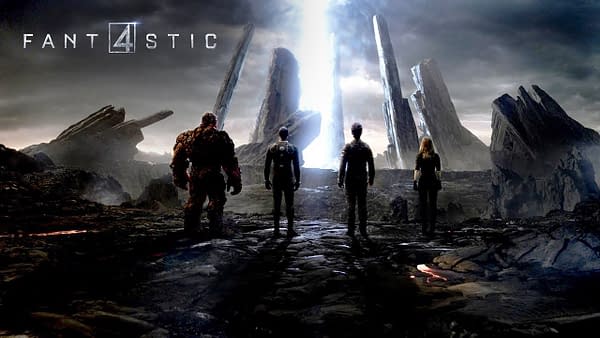 Ah yes, who would forget Fan-4-Stick.
Perhaps you'll recall that 2015 misfire of a reboot of Fantastic Four that featured Doom as an angry blogger. No really, that was part of the official description for the film. Turns out, this was MILES off from the film we almost had, from the writing team that brought us Thor, and X-Men: First Class.
"The other thing that's never going to happen is the version that [Ashley Edward Miller] and I did of the Fantastic Four. Josh Trank, who ended up doing the Fantastic Four that we saw in the theaters, we were supposed to be writing the script for him but nobody told him that we were doing it. So, when he officially signed on he was like, 'Why are you imposing these other writers on me? I want to use my own writer. I wanna do my own script.' And he did his version instead.
It was one of those hammer blows to our career at the time, even though we had gotten paid because I was so freakin' proud of that script. It was how the Fantastic Four were almost the Fantastic Five except a young man named Victor von Doom was just too damaged and fucked up to be part of them. It was a script I was very proud of. Josh Trank didn't wanna do it."
UGH. Damnit, Trank!
Needless to say, the internet was not kind to Trank's film.