Find Out Which Netflix Stand-Up Special You Should Watch Tonight
Netflix is really making a big push for their stand-up comedy specials. After they ran the ad last night during the Emmy Awards featuring Jerry Seinfeld, Ellen Degeneres, Dave Chappelle and Chris Rock interacting with some of their top shows, you think they might let that run for a bit. Turns out, nope. They've got more: including two new infographics by Netflix that look to be very helpful.
It's said that 63% of Netflix's U.S. members have watched a stand-up comedy special in the last year, which means that there is definitely a desire for comedy among their viewers. I've watched a few myself. And with some of the big names guys like Seinfeld, you have a good idea of what you're going to get when you start watching. But, Netflix has a lot of new comedians that some people may not have heard of before. Which may leave some viewers hesitant to give them a shot. What these infographics do is try and help connect viewers to the right comedians either through asking questions or by connecting the comedy to a popular Netflix series.
It makes a lot of sense to push their stand-up content. In a way, Netflix is similar to HBO and has been building up their reputation through original programming. But HBO was also known for their stand-up specials, another area that Netflix could make some solid inroad with.
If you want to Netflix and laugh tonight… these may help you find the right comedian:
---
---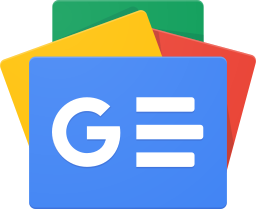 Stay up-to-date and support the site by following Bleeding Cool on Google News today!