Posted in: Interview, Movies, Netflix | Tagged: jonas akerlund, Mads Mikkelson, netflix, polar, victor santos
---
We Chat With Director Jonas Akerlund About Netflix's 'Polar'
Netflix is releasing Polar, a film by director Jonas Akerlund starring Mads Mikkelson and Vanessa Hudgens based on the graphic novel series by Victor Santos this week. We were lucky enough to be able to see the film early, and speak with Akerlund about the resulting movie.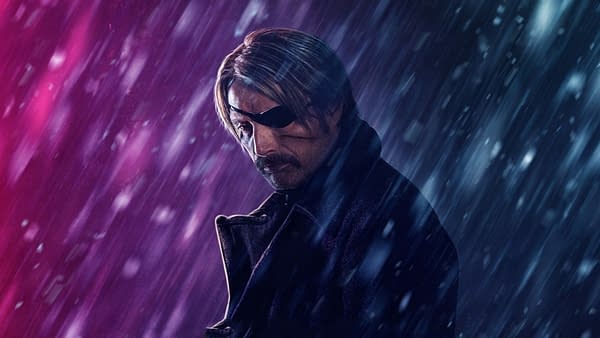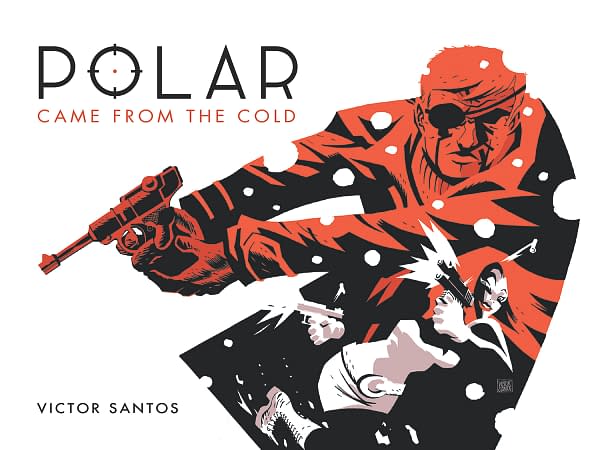 There aren't spoilers here, other than allusions to strong emotional work from Mikkelson and Hudgens, so, don't worry about that.
Bleeding Cool: What made you want to adapt this particular property, Victor Santos' comic?

Jonas Akerlund: Oh man, it was a whole LIST of stuff. It had been sent to me by this list of producer guys that I'd been wanting to work with at the time, and so it caught my attention right away. And then I looked through the book and thought 'OH WOW THIS IS AWESOME'.

And then I read the first draft of the script. It had those characters, the action, the violence- that crazy stuff- it also had an emotional side to it. It had a human side to it that I hadn't seen in a graphic novel before.

And then on top of that, Mads Mikkelson was attached to play Duncan, and I was completely sold.

BC: Oh wow, so Mads was attached before you were.

Akerlund: Well no, it all kind of happened at the same time? He had read the book before I did, but then we both came together at about the same time.

BC: The original graphic novel has no dialog, is that something you wanted to bring into the film? Did the idea exist in any of the drafts of the script?

Akerlund: Well we talked about it, but we couldn't make a movie without dialog, that would've been a little weird. As much as we all loved the graphic novel, the characters and all that, we had to translate it into a movie. And it goes a little the same way with the style- I love Victor's novel, but I didn't want to make a Sin City. I wanted to have some real elements in it, and I wanted to create a Polar DNA, our own look for the movie. So as much as I was inspired by the graphic novel, it did give us a bit of a card to push things into the over the top.

BC:Was there a scene that stands out to you as one that was incredibly difficult to pull off?

Akerlund: All the big action scenes were, so technical and required a lot of people, a lot of preparation, for me as a music video director, they were kind of NOT the hardest part of the movie. I knew what I needed to do to get the action footage, the more challenging was the emotional stuff. Those long dialog scenes between Vanessa and Mads, getting that right, making sure it was real and RIGHT, and that it emotionally touches you. The entire ending was a huge thing to get right, we talked about it a lot. There's two sides really; one was very technical and big which required a lot of people, but for me as a director, the emotional side was definitely more of a challenge.

BC: And what a great role for Vanessa, she's so different here than pretty much anything we've seen her in. Was she already attached, or is she someone you brought on?

Akerlund: We brought her on, she was on top of my list actually. I've always liked her, and I've always wanted to work with her, and I wanted to see her in something different. I had no idea if she was going to respond to this material. We ended up talking on the phone, and she just, really said the right things. She got it, and she was really into working with Mads, and she turned out to be a dream to work with. She showed up with no entourage, no bullshit, really hardworking and such a sweetheart. She was exactly what we needed for this character.

BC: That hallway scene, though. That had to have been a process to get it all done.

Akerlund: It really was, and we also ran out of time and the schedule didn't allow us to come back til a little later. So we actually shot half of it and came back like two weeks later, and that was rough. When we came back, and Mads was going to be covered in that sticky blood on the concrete floor- it was REALLY cold in that tunnel, and you can imagine- it was a big one for sure.

BC: Are there any plans for a possible followup? A sequel, or another chapter in this story?

Akerlund: Well Victor wrote five books, and there's a lot of great stories in there. We kind of leave the door, you know, a little bit open at the end of this obviously. I mean, I'm not completely Polar-ed out, I wouldn't mind going that way one more time. There's so much love from me to Mads and Vanessa, I feel like there is a story there. So, yeah! Why not. If you ask me, why not.

BC: Well GOOD! I enjoyed it, I'd totally watch another one.

Akerlund: [laughs] GREAT! I'll make it for you, another one just for you.
***
Thanks again to Netflix for arraigning for us to be able to see the film early and for our chat with Jonas Akerlund and Mads Mikkelson (keep an eye out for that!).
Polar hits Netflix on Friday January 25th 2019.
---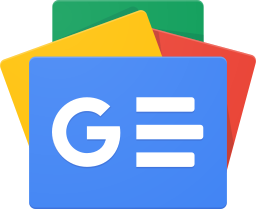 Stay up-to-date and support the site by following Bleeding Cool on Google News today!