It's strange to think that HBO series Girls and Star Wars have something in common, but they do, and his name is Adam Driver. The actor has, of course, been in numerous other films, receiving critical acclaim (and a fair share of nominations for excellence in his supporting actor role) for Spike Lee's BlacKkKlansman, but perhaps his most recognizable work seems to be in Girls and Star Wars.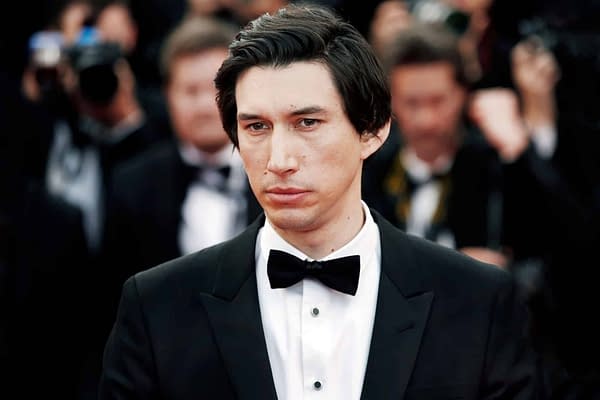 Driver spoke with Deadline recently (a pretty great read), covering several different aspects of his career and life. One of which; witnessing some Klan action during his years in Indiana.
He also mentioned the thing that Girls and Star Wars had in common for him–the six years of his life spent filming the respective projects:
Deadline: This year, you'll complete your Star Wars trilogy with Episode IX. Has it felt like a marathon journey after all these years?

Adam Driver: It's been my second time doing something where it's lasted six years. I think with Star Wars, it's six years this year that I've known about it or been working on it. I had this experience once with Girls, where it was six or seven years from the moment we shot the pilot to the very last thing. Since I've been working, it's what I've been used to, in a way, where you do your other things, and then you go back to see your friends. It's always good to go back to those groups.

With Girls, there wasn't really an end in sight, so it was fun to develop it as I went, and to think about where it was all going. With Star Wars, I had one piece of information of where it was all going, and that's where it has been in my head for a long time, and things were building towards that. It feels very theatrical, if anything. Because in the plays that I've done, a six-month run, on the very last day, you finally feel like, "Oh, now I have a better understanding of what it is that I want to do. I wish we could do this all over again." Working on a play, the questions you can ask yourself are infinite, and that's what's torturous about film sometimes – you only have one shot to get it right. And you can do a lot of takes, but we're not all going to get back together again and do this. But for something you're doing for six years, you still have a chance to go back and make something a little bit more articulated.
BlacKkKlansmen is currently in theaters now, and Star Wars: Episode IX is set to hit theaters on December 20th, 2019.
Enjoyed this article? Share it!