What Marvel Is Not Doing With Doctor Strange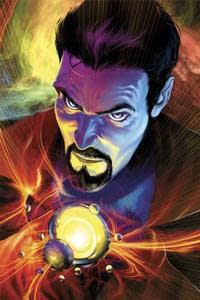 Devin Faraci of Badass Digest joined Meet The Movie Press on Friday where he discussed everything from the dueling Aquaman script writers to what he called a "minor scoop" about Marvel's Doctor Strange.
Faraci said that Marvel is no longer going to do origin stories. The Joshua Oppenheimer script that has been lying around since 2010 is out the window. Jon Spaihts is working on a totally new script without any of the previous stuff. They start with Doctor Strange already established as Sorcerer Supreme.
Faraci doesn't state his source and I have no idea how reliable his information is, so put this down as a rumor.
You can hear exactly what he has to say on the video below. The Doctor Strange comments are at the 51 minute mark. Aquaman stuff is just before that.
[youtube]http://youtu.be/8fqIi3o5S2k[/youtube]