What Neil Gaiman Said During SXSW About a 'Sandman' Movie…
What if Neil Gaiman's Sandman finally got a feature film? Why hasn't it happened yet? What might the holdup be?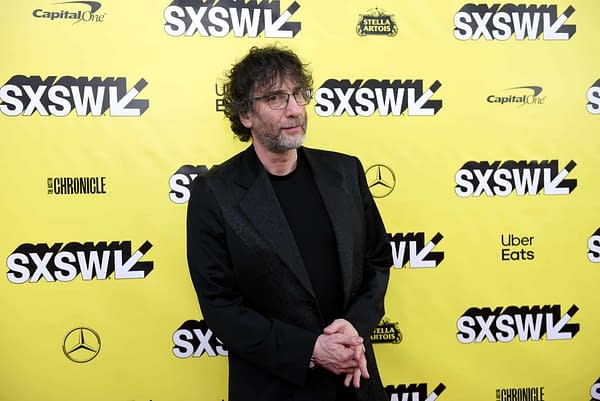 During the Amazon Studios' series Good Omens panel at SXSW, Gaiman fielded a question about the possibility of an eventual feature film about The Sandman. Thanks to The Verge's Tasha Robinson on Twitter for the video:
"The Endless are owned by DC Comics/Time Warner and not by me. I think as the days go on, as the years go on, the probability that a Sandman thing will happen, obviously, increase continually. But I have no say in anything."
Back in 2010, Logan's James Mangold had reportedly pitched a tv series centered around the character to HBO, but that didn't end up working out. Would you want to see a film or series based on the character?
Amazon's Good Omens will premiere on May 31st, and stars Jon Hamm as Gabriel, Frances McDormand as God, David Tennant as the demon Crowley, Michael Sheen as angel Aziraphale, and Benedict Cumberbatch as Satan.