Posted in: Focus Features, Movies, Movies, Opinion | Tagged: charlie kaufman, Eternal Sunshine, eternal sunshine of the spotless mind, jim carrey, kate winslet, michel gondry, valentine's day
---
Why Eternal Sunshine Is a Wonderful Grounded Love Story & Masterpiece
Why Eternal Sunshine of the Spotless Mind is such an endearing sci-fi love story of our time with the genius of Carrey, Gondry, & Kaufman.
---
Eternal Sunshine of the Spotless Mind is an underappreciated grounded masterpiece about love, life, and loss. While people celebrate Valentine's Day around the world, I would like to talk about of my favorite films of the 21st century that centers on an artist, Joel Barish (Jim Carrey), as he discovers his ex Clementine Kruczynski (Kate Winslet), decides to have him erased from her memory. Rather than enduring the indignity and pain further, he decides to do the same from Lacuna, the same facility that did the procedure on her.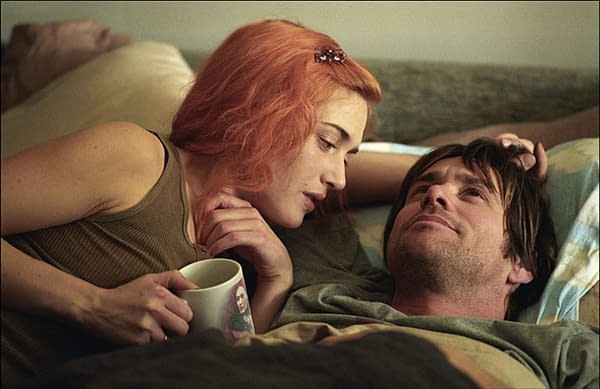 A Trip Down to 'Eternal Sunshine' Memory Lane
Directed by Michel Gondry and co-written by Charlie Kaufman and Pierre Bismuth, Eternal Sunshine goes through Joel's journey as he collects every heirloom from drawings, photos, and notes that would remind him of his ex to the step-by-step procedure conducted by Dr. Mierzwiak (Tom Wilkinson), Patrick (Elijah Wood), Stan (Mark Ruffalo) and Mary (Kirsten Dunst). We go through every facet of Joel's memories of his relationship and the motions from when they meet, the happier times, and the eventual toxicity that leads to their break up.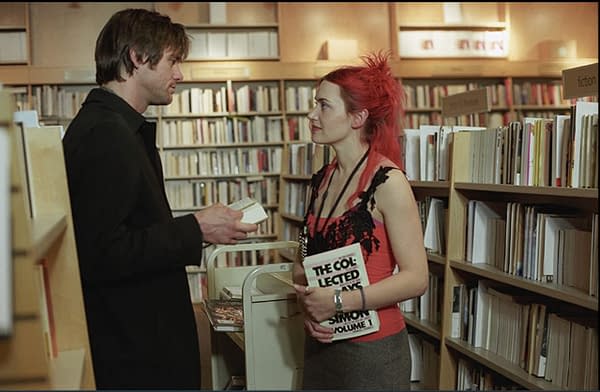 Baffling Turns for Carrey and Kaufman's Careers
The film provides that rare balance of how grounded each character is, especially with Carrey's Joel, who could have easily been played up to caricature as he was a decade before at the height of his comedic acting career. Aside from 1998's The Truman Show and 2001's The Majestic, the actor demonstrated the amazing range that becomes baffling in hindsight why Hollywood didn't take more chances with Oscar-caliber roles. While Carrey's content focuses on doing more family films on the rare occasions, he takes on new projects; I'm glad he and Gondry reunited for the Showtime series Kidding.
What's equally baffling for me is Kaufman's career given his emergence as a sitcom writer in the 90s before wrapping the decade with 1999's Being John Malkovich. In 2002, he followed up with Adaptation, Human Nature, and Confessions of a Dangerous Mind before he ended up writing the Gondry film that ended up his final high-profile project to date. Since then, he rarely resurfaced, contributing an episode in Adult Swim's Moral Orel in an uncredited capacity in 2006; he also did 2008's Synecdoche, New York, 2014's How and Why, and 2015's Anomalisa. His last contribution was 2020's I'm Thinking of Ending Things for Netflix.
While Eternal Sunshine plays up the science fiction of what humanity can do with memories, it also shows the full gamut of dysfunctional emotions along the way, challenging audiences to put value in pain. After all, how can we appreciate what we have in life without a proper reference point for the journey to get there? If we don't experience struggle, can we ever appreciate reward? Is it not better to have loved and lost than to have never loved at all? That kind of nuance from beginning to end is rare in films these days.
---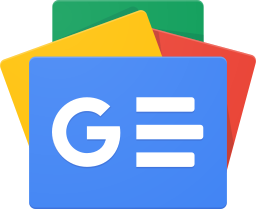 Stay up-to-date and support the site by following Bleeding Cool on Google News today!