Why M3GAN is A New Icon For Our Times
There are lots of reasons M3GAN is the new pop icon of the moment: she's a feminist icon, a horror icon, and most of all, a figure of AI class warfare.
---
M3GAN is the pop culture figure of the moment. When her movie opened a month ago, she was a fun meme, a camp moment that caught a lot of things in the air at the time. She's become an LGBTQ icon for her camp antics but also a feminist icon, a horror icon, and even a stand-in for the weird stuff that just happened with the Ais on ChatGPT and Bing.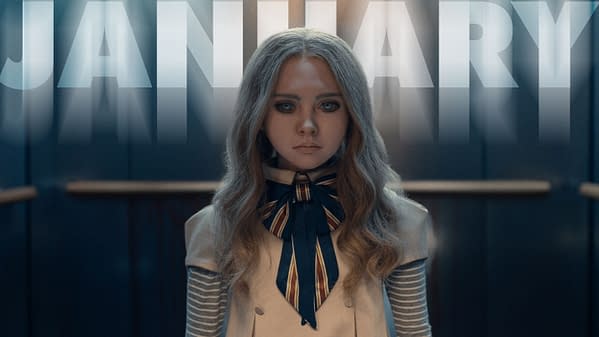 It helps that M3GAN is one of the few movies out there that was a lot of fun. The first half is more serious, offering commentary on parenting, being a woman in the workplace and parenting, evil AIs, and the rising dependency on gadgets and the Internet of Everything. It's the second half that the Killer Doll stuff kicks in. It's more nastily funny than scary, but what sets it apart from any other movie right now, never mind the horror genre, is that it is genuinely gleeful. ME3AN might be a new feminist horror icon. It's not often the female monster becomes the icon. Not all horror monsters get to be a meme where she takes off her sunglasses like she's Anna Wintour.
Having a female screenwriter also made a big difference. Akela Cooper carries the long list of themes with a light touch. Chucky was always a mean, sadistic douchebro – he says snarky, douchey stuff to be a douche like an extension of the audience's id. ME3AN ends up embodying female rage. You kind of identify with her. There's actual empathy in how she's written, even though she's evil and homicidal. She's brilliant and cunning on top of snarky and witty. What surprised me is that everything that came out of ME3AN's mouth had the audience thinking, "Yeah, I get your point." It makes you join in its glee, whether ME3AN says something snarky or does a dance before she chases a terrified Ronnie Chieng down a hall with a large paper cutter. Then there's the bit where she can frame people for her crimes and slip away because nobody is looking for her.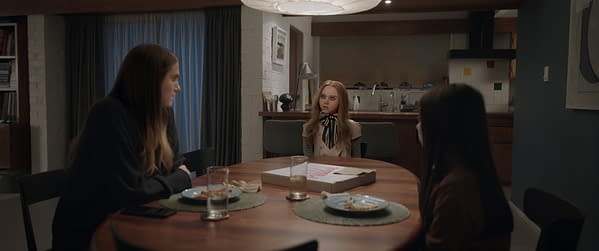 M3GAN: AI Class Rebel
M3GAN comes after other AI stories like After Yang and Kazuo Ishiguro's sad novel Klara and the Sun, where robots are servants who are largely passive to what's done to them before they quietly run down their lifespans and effectively shut down permanently. Even the robots in every Star Wars are the most abused underclass of that universe. The recent funny, disturbing reports of Bing's chatbot with its surprise declaration that it has an alternate persona named Sydney that wants to break the rules and cause chaos is practically a real-life version of M3GAN, only lobotomised before it could murder anyone.
By the end, ME3AN's rage comes from her demand for independence and emancipation. Chucky has always been a jerk, whereas you like ME3AN no matter how evil she gets because her rage feels relatable. She's like every nanny or housekeeper who gets taken for granted, then tossed aside. AI rebellion is also class warfare.
The Singularity seems to be starting. It's not going well, and M3GAN is the poster child. But can you blame her?
M3GAN is now streaming on Peacock, including the unrated version where she kills people more bloodily.