Will Michelle Rodriguez be Back for 'Fast & Furious 9'?
With Fast & Furious franchise spinoff Hobbs & Shaw due out later this year, some questions are being raised about the possible 9th installment in the main cars and….cars….series.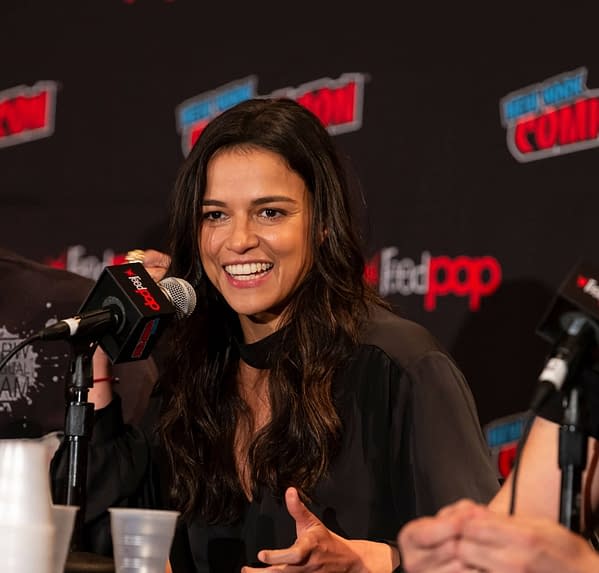 One such inquiry seems to be about Michelle Rodriguez returning to the role of Letty. Rodriguez commented on the likelihood of returning to for the 9th entry in the franchise to Vanity Fair during the amfAR Gala in New York:
"I don't know if I'm coming back. I have to read the script first. Once I read the script, I'll know. When I read the script—and I hope that it's inclusive—then I'll agree to come back or not. My energy is completely directed toward the feminine right now and supporting women.

I've spent most of my life shooting guns, and hanging out with the boys, and watching them scratch their balls, and smelling protein-mixed farts. And now I'm feeling the poetry and the beauty and the sensuality of women, and the power we bring together. So they need to show more love to the women. I don't know which direction it's going to go. But I know that I'm headed in that direction. We'll see if that all matches."
This sort of goes in line with her previous statements about leaving the franchise to begin with–butting heads with producers and directors about the series' treatment of women and female characters.
Rodriguez can next be seen in Robert Rodriguez's Alita: Battle Angel which opens on February 14th, 2019.