The Women of WWE Aren't Happy with Ronda Rousey Joining the Roster
Following the historic first-ever Women's Royal Rumble match, WWE has finally started treating its female Superstars exactly like they treat the men: by ignoring them in favor of part-time attractions. On Sunday night, following Asuka's historic victory in the historic match, WWE trotted out new signee and former UFC Champion Ronda Rousey.
Make no mistake: Rousey's signing is a big deal. Rousey is a proven draw in the world of combat sports, and the mainstream attention her involvement can bring to WrestleMania is similar to what Mike Tyson was able to bring to WrestleMania 14. However, unlike Tyson, who only made a few appearances and served in a guest enforcer role in the main event between Shawn Michaels and Stone Cold Steve Austin for the WWE Championship, Rousey is supposedly signed to a full-time deal.
But is she really? After appearing at the end of the Royal Rumble and, according to some fans, stealing the spotlight from Asuka, Rousey was absent from the following night's edition of Monday Night Raw. Reportedly, Rousey has gone back to Columbia to finish filming a movie, and isn't expected to return for at least a month. Despite her absence, Rousey is likely to play a prominent role in WrestleMania. A match between Rousey and Asuka could likely main event the show, though it might be better if that matchup is built up over the course of a year for the following WrestleMania.
The precedence given to part-timers in the WrestleMania main event is one of the reasons CM Punk quit WWE, never to be seen again, and already, WWE's fawning over Rousey is stirring up some resentment among WWE's veterans. Stars including Nikki Bella, Nia Jax, and WWE Hall-of-Famer Alundra Blayze took to Twitter to make snarky comments about Rousey.
And that's only the first week! If WWE is planning to use Rousey similarly to the way they use Brock Lesnar, allowing her to appear only at special events but promoting her more than its full-time Superstars, they could be in for more dissent amongst their roster.
Either that, or it's all a work. So which is it? Are Nikki Bella, Nia Jax, Alundra Blayze, and Dana Brooke working themselves into a shoot, sister? Or are we?
---
---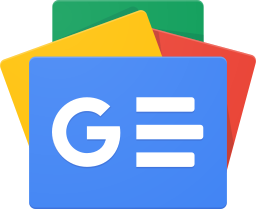 Stay up-to-date and support the site by following Bleeding Cool on Google News today!