Posted in: Movies, Warner Bros, Wonder Woman | Tagged: batman v superman, Batman V Superman: Dawn of Justice, film, Warner Bros, wonder woman
---
Why The 'Wonder Woman' Photo In 'Batman v Superman' Became A Huge Pain In The Ass
One of the plot points in Batman v Superman: Dawn of Justice was Diana (Gal Gadot) searching for a picture. The 'Wonder Woman photo', which she got a copy of along with a press kit for the other Justice League members, was of her, Steve Trevor (Chris Pine), and their group during World War I. That picture was important because Diana was worried that it was going to expose her. That picture turned into quite a mess when it came to shooting the rest of the movie.
In an interview with Yahoo Movies Ewen Brenner, who plays Charlie, revealed that the picture was the first thing they shot when Wonder Woman began production in November of 2015.
"That was the first thing that we shot, before we'd even shot a scene [for Wonder Woman] we shot that photograph," Bremner said.
However, when it was time to shoot the No Man's Land scene and everything leading up to that photograph it turned into a giant pain the ass for everyone involved.
"It meant that when we eventually got around to shooting the scene that the [photograph] is from, we had to really painstakingly recreate it," he said. "Because we [took the photo] against a half-built set, in a way sets were still being built at that point. So by the time we came around to filming that scene, probably around five months later, the sets were much more developed. So we had to find a way to recreate the exact same image after half a year had gone by."
It appears they pulled it off since there was no indication during Wonder Woman that there could be some discrepancies when it came to that Wonder Woman photo. or maybe I was too busy still openly weeping from how amazing the previous scenes were.
Summary: Before she was Wonder Woman she was Diana, princess of the Amazons, trained warrior. When a pilot crashes and tells of conflict in the outside world, she leaves home to fight a war to end all wars, discovering her full powers and true destiny.
Wonder Woman, directed by Patty Jenkins, stars Gal Gadot, Chris Pine, David Thewlis, Robin Wright, and Connie Nielsen. Check it out in theaters now.
---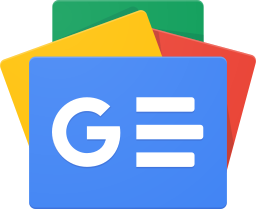 Stay up-to-date and support the site by following Bleeding Cool on Google News today!