The Von Erich family is wrestling royalty, and now their story will be told to a wide audience. The family will be the subject of a new film set up at BBC Films. Sean Dorkin (Martha Marcy May Marlene) will helm the project. Tessa Ross and Juliette Howell will produce from House Productions.
"I'm very excited about this one," Durkin told us. "It's another family portrait, about a wrestling family who revolutionised the sport and then suffered tragedy."

"Sean is an extraordinary filmmaker and we're excited to be working with him," added Tessa Ross.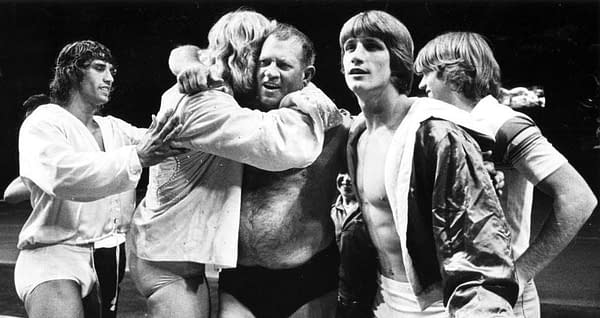 The Von Erichs are one of the most storied families in wrestling, getting their start in the 1960's with Fritz Von Erich beginning his run in the NWA. He had six sons, all of which became wrestlers. The family is "cursed". Five of the six died before the age of 35, the most famous of which was Kerry Von Erich, the star of the family who also had a run as The Texas Tornado in the WWE in the late 80's and early 90's. The only surviving Von Erich brother Kevin has two sons who themselves are now wrestlers. Basically, this will be one of the most fascinating stories about wrestling that could ever be turned into a film.
No release date was announced for the project.
First seen on Deadline
Enjoyed this article? Share it!