WWE Studios is the film offshoot of the pro wrestling company best known for making such hit films as The Marine, The Marine 2, The Marine 3, The Marine 4, and That One That Makes Kane Crazy When You Say Its Release Date. But as ratings for WWE's core wrestling programs continue to decline, the company is looking to expand WWE Studios into the realm of multimedia, looking to follow the model of companies like Marvel. In a press release today, WWE announced that WWE Studios will "expand its mandate to include scripted, non-scripted, family and animated television and digital content."
"Given the size of our fan base and their appetite for WWE programming well beyond our core in-ring shows Monday Night Raw and SmackDown LIVE, this is the ideal time to further establish the WWE brand with new genres across platforms," said Vince McMahon, WWE Chairman & CEO. "WWE Studios is open for business with this new TV and digital initiative."
"Our new expanded focus on television and digital continues to push WWE Studios as a multi-platform production company with the ability to create original content for global distribution, as we have successfully done for the big screen," said Michael Luisi, President WWE Studios. "We look forward to identifying key partners to work alongside us while creating opportunities to use our on-screen WWE talent in new and exciting ways."
It's unclear at this time what exactly WWE means. Will they be producing more non-wrestling content (starring wrestlers) like The Marine? Will they be producing wrestling-adjacent content like Total Divas? Will they be creating a shared superhero universe of wrestlers for movies, television, and streaming services? All of the above? The press release seems to imply its that last one:
WWE has already seen success with hit shows Total Divas and Total Bellas on E!, and has a much-anticipated Andre the Giant documentary in partnership with HBO set to premiere in 2018. WWE Studios has produced movies such as "The Call" and "The Marine" franchise, and has most recently teamed up with Dwayne "The Rock" Johnson and Film4 to produce the feature film "Fighting with My Family," written and directed by Stephen Merchant (The Office, Hello Ladies), which MGM will distribute worldwide.
So what do you think? Will you make yours WWE at the arena, the box office, your computers and mobile devices, and from your couch? Will we soon learn that 205 Live Superstar Akira Tozawa has actually been Daniel Bryan, wrestling under a pseudonym to get around company policy prohibiting him from getting in the ring? It looks like, in the coming years, we may soon find out.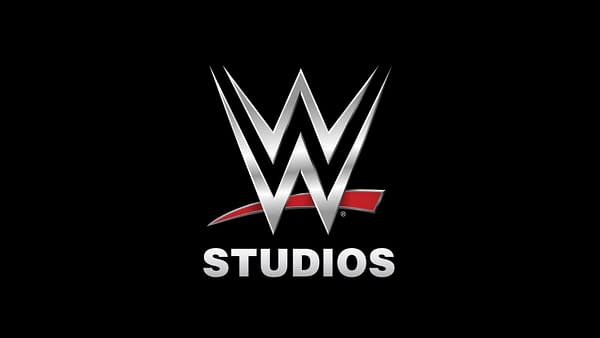 Enjoyed this article? Share it!