Posted in: Movies, Warner Bros | Tagged: film, HRL, New Line, shazam, Warner Bros
---
Zachary Levi: Shazam! Is 'Big', But With Superpowers
As we all go and see Justice League this weekend, we should also remember that there are plenty of other DC movies currently in the works. Aquaman is in post-production and Zachary Levi and Asher Angel will play Shazam and Bill Batson, respectively, in the upcoming Shazam!. Levi was recently on KTLA 5 and spoke about the tone of the movie and taking on such a big role. Levi compared "kid becomes an adult superhero" thing to the classic Tom Hanks movie Big.
"The hope is that it's gonna feel like the movie 'Big', but with superpowers… So, you're gonna have the heart of that kind of Tom Hanks of the kid in you."
Levi has been very humble since taking on the role, which he reiterated when he was asked about taking on such a huge role.
"I'm honored and greatly humbled to be a part of it. It's insane. These superhero roles, they come around very seldom and to be somebody who's blessed enough to get to pull that brass ring and to go have a franchise, a tentpole, it's insane."
With these kind of huge roles come huge multi-movie contracts, but when pressed about that being an issue, Levi waved it off.
"It's just one of those things where you can't look at that as being a bad thing. If you're looking at that as a bad thing, then you need to go do a lot more therapy."
At the Justice League premiere, we also got to see Levi and Angel side by side for the first time. That's some good casting right there.
https://twitter.com/neobrycee/status/930305997826023424
Shazam!, directed by David F. Sandberg, stars Zachary Levi and Asher Angel, and will be written by Henry Gayden and Darren Lemke. It will be released on April 5th, 2019.
---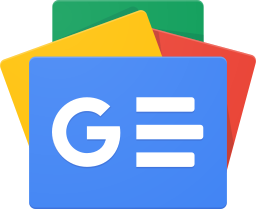 Stay up-to-date and support the site by following Bleeding Cool on Google News today!