"Zombieland: Double Tap": Emma Stone Pitched "The Walking Dead" Crossover
The world of Zombieland provides a unique sandbox for the cast and crew where they're not constricted to focus on the bleak. Speaking with Uproxx, director Ruben Fleischer said Emma Stone had a crossover idea to feature some of the cast of AMC's The Walking Dead for Zombieland: Double Tap.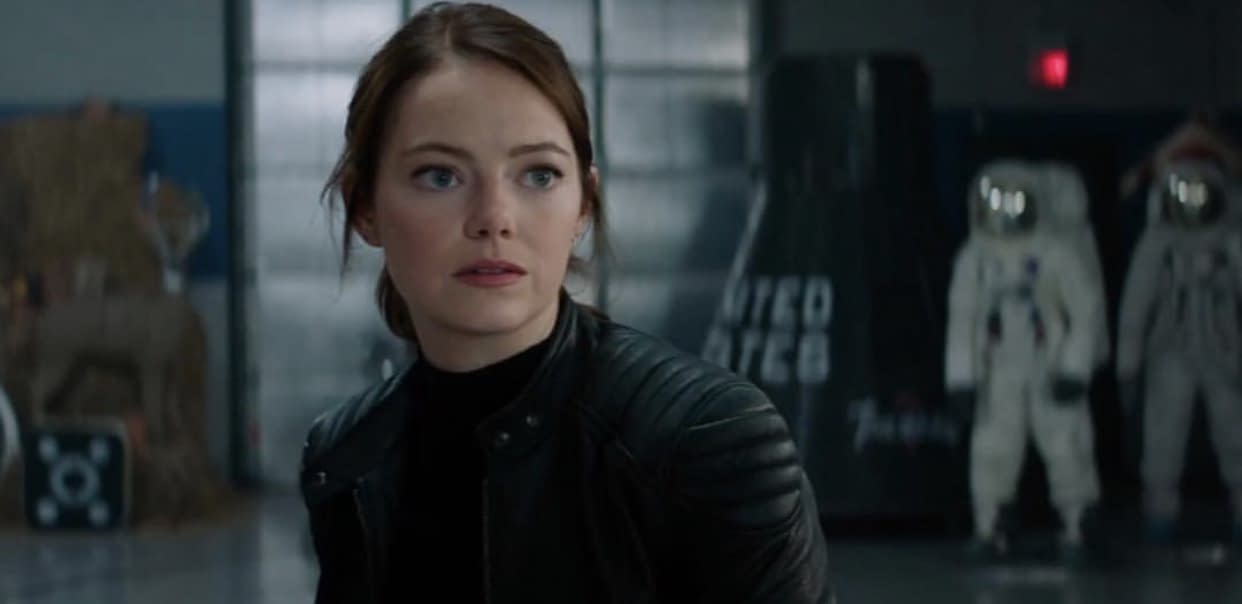 "Emma had a funny idea that as our heroes are kind of making their way through the post-apocalyptic landscape, they come across, just in passing, some members of the cast of the Walking Dead. But we never were able to make that happen."
What Could Have Been
Despite the cameo not happening, the existence of the comics became canon in the world of Zombieland with its direct reference.
"I think it was good to acknowledge the reality of The Walking Dead….No, [the cameo] just never even became real. I just thought it was a funny, funny idea. But I think the comic book nod is probably a better acknowledgement. Might start to get a little Scooby-Doo, like the Harlem Globetrotters showing up."
The contrast between the worlds of Zombieland and The Walking Dead wouldn't work other than a cameo. While the film is self-aware touching the tropes of the zombie genre, The Walking Dead is far too dark given the serious and savage nature of its characters. Zombieland feels mostly like a videogame with zombies as the primary threat. The Walking Dead feels more like The Lord of the Flies on a grander scale where humans are a bigger threat than the zombie horde.
There's also the question of when in The Walking Dead timeline it takes place and which characters? It's possible it takes place earlier in the series' run where you feature now-deceased characters, especially the higher profile ones like Glenn, Abraham or Tyreese. A pre-group Michonne would still be badass as would Rick Grimes by his lonesome after Andrew Lincoln's departure from the show.
Which Walking Dead character would fit the best in Zombieland?
Zombieland: Double Tap comes to theaters October 18.