American Disaster: NBC Developing Natural Disaster Drama Series When a natural disaster approaches, local and national media turns its lenses on the destructive losses suffered by so many in this of catastrophe. But what happens after the storms have moved out, the skies have cleared and the news crews have moved on to their next assignments? How does a community that's lost so much find the strength to rebuild and move one? Those are the questions that writer Michael McGrale (CSI: Miami, The Following) and director Deran Sarafian (House, The Strain, Hell on Wheels) are looking to examine in American Disaster, a new drama series ordered to development by NBC.
Executive produced by McGrale and Sarafian and running through Muse Entertainment and Universal TV, American Disaster centers around a Midwestern community that holds itself together in the wake of a catastrophic tornado. The pilot could serve as a potential anthology series, with a different season focusing on a different natural disaster. McGrale served as both a writer and visual effects coordinator on the last six seasons of CBS's CSI: Miami; and recently worked on Fox's The Following as well as TNT's Rizzoli & Isles. Sarafian served as a director and co-executive producer on Fox's House M.D. from 2005 to 2009; and also recently served as director and executive producer on Fox's Rosewood, director of Fox's The Exorcist and CBS's Wisdom of the Crowd.
Muse Entertainment has produced a number of limited series recently, including Spike's Tut and Reelz Channel's The Kennedys. Their new mystery drama series Bellevue starring Anna Paquin, is set to debut on WGN America in January 2018. Michael Prupas and Joel Rice will executive produce on behalf of Muse Entertainment; with executives Lydia Storie and Meghan Mathes helping develop the project to series and serving as co-producers.
Welcome to "Bellevue" – a small town with big secrets. Twenty years ago the murder of a young woman traumatized the community. Now the killer is back. Or is he? When a high school hockey star wrestling with his gender identity goes missing and all signs point to foul play, Detective Annie Ryder must unravel all the pieces to this gripping mystery before her own life falls apart. Starring Anna Paquin, Shawn Doyle and Allen Leech.
Featured image credit: MDay Photography – shutterstock.com
---
---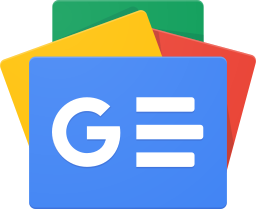 Stay up-to-date and support the site by following Bleeding Cool on Google News today!