Posted in: Current News, Editor's Picks TV News, Movies, Toys, TV | Tagged: Anonymous Content, books, cable, Catch-22, Colonel Cathcart, david michod, drama, george clooney, HRL, italy, joseph heller, limited series, Luke Davies, novels, paramount network, satire, series, streaming, television, tv, world war ii, wwii
---
Catch-22: George Clooney To Direct, Star In Series Adaptation Of Joseph Heller Novel Joseph Heller's classic novel Catch-22 is making its way to the small screen, with George Clooney set to direct and star in a six-part limited series for Paramount Television and Anonymous Content. Co-written by Luke Davies and David Michôd and directed by Clooney and Grant Heslov, the project is looking at early 2018 to begin shooting.
Set in Italy during World War II and with Clooney set for the role of Colonel Cathcart, here's an overview of the 1961 novel that serves as the basis for the series:
"At the heart of Catch-22 resides the incomparable, malingering bombardier, Yossarian, a hero endlessly inventive in his schemes to save his skin from the horrible chances of war.

His problem is Colonel Cathcart, who keeps raising the number of missions the men must fly to complete their service. Yet if Yossarian makes any attempts to excuse himself from the perilous missions that he's committed to flying, he's trapped by the Great Loyalty Oath Crusade, the bureaucratic rule from which the book takes its title: a man is considered insane if he willingly continues to fly dangerous combat missions, but if he makes the necessary formal request to be relieved of such missions, the very act of making the request proves that he's sane and therefore, ineligible to be relieved. Thus, the Catch-22." Though he began writing the satirical novel in 1953, Catch-22 would finally be published eight years later in 1961. Considered by many one of the most influential novels of the 20th Century, the work was best known for two distinct characteristics: his use of third-person narrative to describe events from numerous personal perspectives; and developing stories out of sequence so that both the timeline and plot develop together.
Anonymous Content's Richard Brown and Steve Golin will executive produce; along with Clooney and Heslov via Smokehouse Pictures; and co-writers Davies and Michôd.
---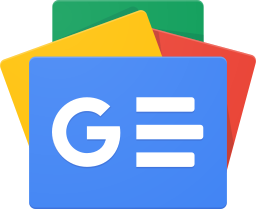 Stay up-to-date and support the site by following Bleeding Cool on Google News today!