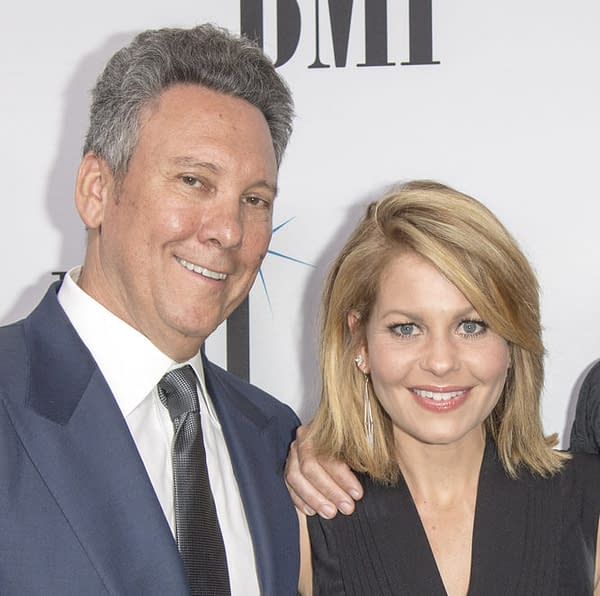 As a result of numerous complaints accusing the showrunner of being verbally abusive and making inappropriate statements in both the writers' room and the show's set, Netflix and Warner Bros. TV have decided to not renew their overall production deal with Fuller House's Jeff Franklin. In statements from Warner Bros. TV and Netflix, the news of the parting of the ways was officially confirmed; and it was reaffirmed that Fuller House would still be moving forward with Season 4, set to begin production in a few months.
"We are not renewing Jeff Franklin's production deal and he will no longer be working on 'Fuller House,'" – Warner Bros. TV

"'Fuller House' will return for a fourth season, as planned. We hope to go into production in the next few months." – Netflix
Variety first reported exclusively that Warner Bros. TV and Netflix's decision was based on allegations that Franklin was verbally abusive to staffers and made inappropriate comments repeatedly in the writers' room, including sexually charged statements about his personal life. According to one source, the Fuller House showrunner would also bring women he was dating to the set and give them small roles in episodes. Franklin has not been accused of directly sexually harassing or engaging in any inappropriate physical behavior with any staff members.
The Variety article also references a source who claims that Warner Bros. TV received an anonymous letter in 2016 which detailed allegations against Franklin's behavior towards Fuller House writers and others members of the show's production, It is alleged that Warner Bros. TV executives were warned that Franklin "was a walking lawsuit waiting to happen," though it isn't clear if Warner Bros. TV followed up on those allegations.
Netflix's Fuller House was originally renewed for a fourth season in January 2018; and will begin production later this year for an expected late 2018/early 2019 premiere.
Enjoyed this article? Share it!