Hurricane Irma Shuts Down Walking Dead, Avengers 4, Ant-Man And The Wasp Even though Hurricane Irma was downgraded from a Category 4/5 to a tropical storm, the storm left unimaginable damage in its wake. And while news of the storm's diminishing strength is a bit of a silver lining, Tropical Storm Irma still packs enough of a punch to continue to do serious damage to the mainland.
In preparation for the approaching storm and in response to the governor's declared state of emergency, production on The Walking Dead, Avengers 4, and Ant-Man and The Wasp has shut down for Monday, September 11th at the least. Any decision to further suspend production beyond Monday will be done based on weather conditions and guidance from state officials.
Georgia Governor Nathan Deal took to Twitter earlier today to make the announcement:
"Acting on a recommendation from the state's Emergency Operations Command and ahead of heavy rains, strong wind and potential flooding from Hurricane Irma, Gov. Nathan Deal today expanded the emergency declaration to include an additional 65 counties. The state of emergency now includes all 159 counties in Georgia. State government will be closed Monday and Tuesday for all employees except essential personnel." AMC films The Walking Dead in both Senoia and Atlanta, Georgia. This marks the second time production on the show's eighth season has been temporarily halted, with the first being a response to the tragic loss of stuntman Jon Bernecker earlier this summer.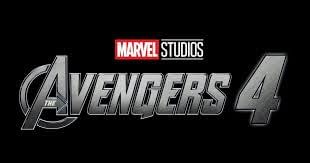 Over the last several years, Atlanta has become a growing hotspot for television and film productions as a result of several legislative decisions made on both the city and state levels to attract more filming. Both Avengers 4 and Ant-Man and The Wasp are also currently filming in the area. Situated near the filming location that The Walking Dead crew calls home, both Marvel movies are housed at Pinewood Studios and will be ceasing production out of concerns over safety.