Joel McHale to Host Netflix's Coincidentally Titled The Joel McHale Show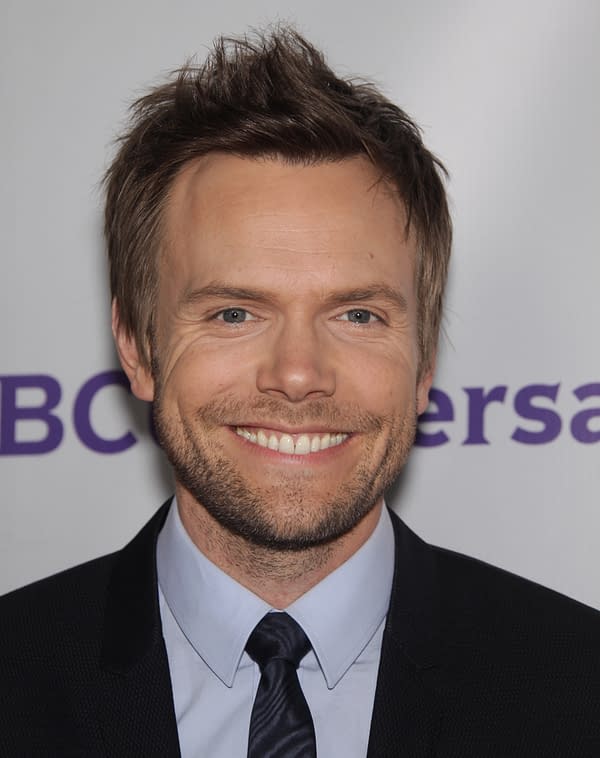 Comedian/actor Joel McHale is returning to the role that made him famous. No, I'm not talking Jeff Winger from Community (though we 're still owed a movie) or whoever it was he played in CBS' it-took-longer-for-me-to-type-this-than-the-show-lasted The Great Indoors. I'm talking the role he played throughout all 12 seasons of E!'s The Soup: himself – just a slightly older version.
McHale has been tapped to host – coincidentally enough – The Joel McHale Show with Joel McHale, a weekly topical show (think HBO's Last Week Tonight with John Oliver) set to premiere globally on Netflix next month. The streaming service's initial 13-episode order will roll out weekly beginning Sunday, February 18; with tapings set for Thursdays at Sunset Bronson Studios for Sunday airing.
In addition to his hosting responsibilities, McHale will also serve as executive producer, alongside Bridesmaids and Ghostbusters director Paul Feig; KP Anderson; Jessie Henderson; Brad Stevens and Boyd Vico. The Joel McHale Show with Joel McHale is a joint project from Pygmy Wolf Productions, Free Period Productions, and Feig's Feigco Entertainment in association with Lionsgate Television.
In an interview with Variety in 2016, McHale was asked if he missed doing the type of satirical humor that was his forte during his run on The Soup:
"I loved doing it. Now I do standup almost every weekend, and that's a great way to get out there. I never stop talking about it. Now with Ryan Lochte, and Caitlyn getting canceled, there's all sorts of material. And I'm still hosting stuff. If I didn't have "The Soup," I wouldn't have gotten the White House Correspondents Dinner. I'm the luckiest person on the planet. Well, not the luckiest. That's Roger Federer. He doesn't work hard at all."
The weekly half-hour series takes a sharp, absurdist look at pop culture and news from across the globe, in a fast distillation of everything people are talking about that week. It will feature celebrity guests, comedy sketches, and, of course, video clips from TV, sports, politics, celebrity culture, and every nook and cranny of the internet.