'Justified' Producers Tap Elmore Leonard Detroit Novels For TV Series So it looks like Carl Beverly and Sarah Timberman will be making a return trip to the world of Elmore Leonard, as the Justified executive producers have optioned three of the late author's Detroit novels as the source material for a new television series to be marketed to cable and streaming networks. Working through their Timberman-Beverly production company, Beverly and Timberman have optioned Unknown Man #89, Pagan Babies and Mr. Paradise; and are still actively pursuing other novels in Leonard's series. Based on an adaptation written by writer/director Tod "Kip" Williams (The Adventures of Sebastian Cole, Door in the Floor), the initial plan is to focus on one Leonard novel per season, with some characters flowing between seasons as major and minor players in a manner similar to Leonard's works. Beverly and Timberman also have the rights to create related-but-original series that stem from any characters and storylines found in the original works.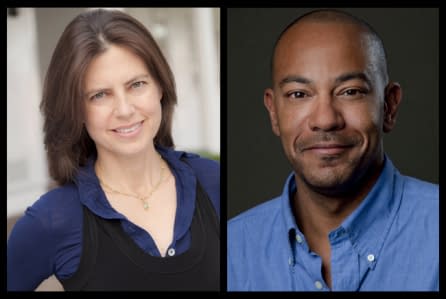 Timberman and Beverly (Elementary, Masters of Sex) will executive produce with author Peter Leonard (Quiver, Unknown Remains), and Kerry Schmidt. This is the second time that Timberman and Beverly have worked on a Leonard project: Justified was based on Leonard's short story Fire in the Hole and ran for six seasons on FX. Williams is no stranger to adapting novels for television series or films, having written multiple Leonard adaptations in the past as well as adaptations of works from John Irving and Stephen King.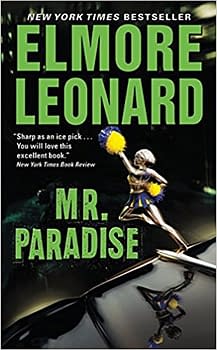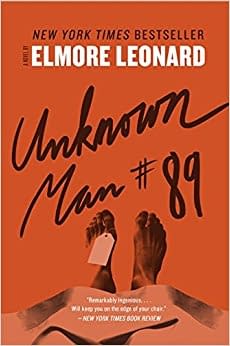 Here's the rundown on those three Leonard novels:
Mr. Paradise: "Mr Paradise pays Chloe and Kelly to play cheerleaders. To dance while he watches reruns of Michigan's finest football games. At least that's the story that hired-help Montez Taylor tells cop Frank Delsa. Delsa's called in to investigate a double homicide: old man Paradise and a girl dressed as a cheerleader. He's got a witness – a second cheerleader – but she can't decide whether her name's Chloe or Kelly. Nobody it seems is playing it straight – least of all the two trigger-happy hit men cruising Detroit's mean streets. But with a beautiful witness who might or might not want his protection, Delsa's ready to play for time …"
Pagan Babies: "Father Terry Dunn thought he'd seen everything on the mean streets of Detroit, but that was before he went on a little retreat to Rwanda to evade a tax-fraud indictment. Now the whiskey-drinking, Nine Inch Nails T-shirt-wearing padre is back trying to hustle up a score to help the little orphans of Rwanda. But the fund-raising gets complicated when a former tattletale cohort pops up on Terry's tail. And then there's the lovely Debbie Dewey. A freshly sprung ex-con turned stand-up comic, Debbie needs some fast cash, too, to settle an old score. Now they're in together for a bigger payoff than either could finagle alone. After all, it makes sense…unless Father Terry is working a con of his own."
Unknown Man #89: "The twisty tale of a Detroit process server whose search for a missing stockholder leads him into more serious peril than he ever imagined possible, Unknown Man #89 is a gourmet stew of mystery, suspense, and double and triple cross, peppered with the razor sharp dialogue for which Grand Master Leonard is justifiably famous."