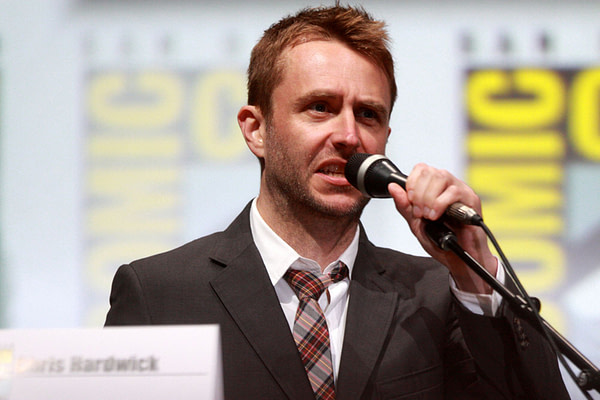 Chris Hardwick, the man once known for MTV's Singled Out, Rob Zombie's House of 1000 Corpses, and G4's Web Soup before creating his Nerdist empire, continues expanding his media empire with new scripted comedy series Natural History at NBC. Both Hardwick and Futurama's David X. Cohen will pen the series and executive produce alongside Mike Clements and Alex Murray. UTV, Fish Ladder Production and Brillstein Entertainment Partners will handle production duties.
Natural History centers on a young woman who returns home to become director of a beloved local natural history museum, only to find it has gone to hell in her absence. She must wrangle her well-intentioned but less-than-reliable staff while battling slashed budgets, rude patrons and collapsing dinosaur skeletons.
This project marks NBC's second venture with Hardwick, who is also set to host and executive produce The Awesome Show for The Peacock Network. For his part, Hardwick has made some serious business moves over the past year to both secure and grow his pop culture power base. In October, he launched production company Spitball and teamed with Blumhouse Productions (Get Out, Happy Death Day) on a three-picture, first-look film deal that includes Hardwick directing one movie. His other production company, Fish Ladder, currently has three scripted projects in development through AMC Studios. He also hosts and/or executive produces NBC's The Wall; and AMC's post-episode talk shows Talking Dead (for The Walking Dead) and Talking Saul (for Better Call Saul).
In an interview with Uproxx earlier this year, Hardwick spoke of his philosophy behind a quality talk show or podcast interview when it comes to guests:
"But there isn't really another form of media where someone will sit down and talk with them at length, like a normal human being. Where they'll just have a conversation without all the interrogation. During the first few years of the podcast, I quickly realized our conversations would flow much better if I didn't interrogate them for an hour. It's not how I want to be talked to, so I don't do it to others. I ask them questions and share experiences similar to theirs. I've had listeners tell me "no one gives a shit about you" and "just ask them question." But I always say the same thin: "No one wants to be interrogated for an hour and fifteen minutes. It's not fun." I've been on that side of it, when you feel like you're giving and giving and giving, but not getting anything back."