Though an official greenlight has yet to be announced, HBO confirmed rumors from earlier this month that actor Mahershala Ali (Moonlight, House of Cards) has been cast to star in a potential third season of True Detective, the cable network's crime anthology series. Speaking on Wednesday at the Television Critics Association (TCA) press tour, HBO President of Programming Casey Bloys also confirmed that he has read scripts for the first five episodes of Season 3 and is a fan of what he's read so far:
"I have read five scripts for a third season. I'm very very impressed and excited about what I've read. I don't want to give away the storyline, but I really think they're terrific."
Ali has seen his star rise over the past few years with commanding performances in projects as diverse as House of Cards, Marvel's Luke Cage and The Hunger Games: Mockingjay. But it would be his breakout performance as Juan in Moonlight that would turn him into one of today's most sought-after actors, earning him the Academy Award for Best Supporting Actor, the Screen Actors Guild (SAG) Award and the Critics' Choice Award for Best Supporting Actor. Of special note: Ali is the first Muslim actor to ever receive an Academy Award.
Ali shared the news through his Instagram account:
Bloys was asked why a third season of True Detective had yet to be officially announced, responding that HBO is looking to secure a director or directors for the season before giving the new season a greenlight. Cary Joji Fukunaga (Beasts Of No Nation) directed all eight episodes of the first season, while the second season was divided among several directors including Justin Lin (Fast Five) and Jeremy Podeswa (Boardwalk Empire, Game of Thrones).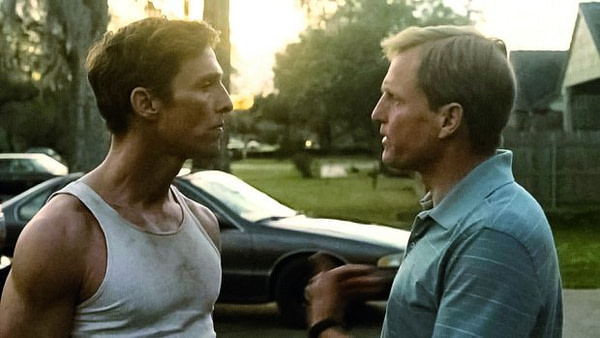 True Detective creator Nic Pizzolatto is involved in the show's third season, with David Milch (Deadwood) coming on-board for the assist. The first season of the anthology series starred Matthew McConaughey and Woody Harrelson and premiered in 2014 to both commercial and critical success. Fans and critics alike found the second season (starring Colin Farrell, Vince Vaughn, and Rachel McAdams) uneven and lacking the intensity of the first season, putting the future of the series in doubt.