Bring Out Your Dead: Join Bleeding Cool's Walking Dead Live-Blog Sunday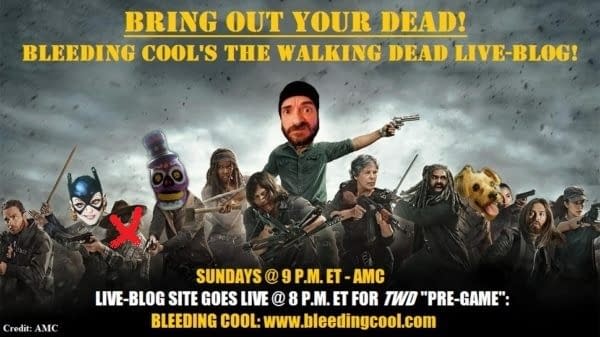 We've buried Carl (Chandler Riggs), given out some Oscars, had some tech issues, and watched Jadis (Pollyanna McIntosh) turn her Scavengers into walker-wurst. After all of that, we're back to some level of normalcy, so make sure to join us for Bring Out Your Dead! on Sunday nights at 9 p.m. ET. Our live-blog landing site goes live at 8 p.m. ET for some The Walking Dead "pre-game" fun; and you'll be able to access the site at that time here.
Just to be clear: our live-blogs are more of a recap/review/stream of consciousness mash-up "monster" all its own — which is a fancy way of saying that we cover major themes and takeaways that involve major and minor plot points from the episode. Keep that in mind so you don't find yourself outside of my apartment with a pitchfork and torch because I didn't give enough spoiler warnings.
In this week's 11th episode of The Walking Dead season 8, 'Dead or Alive Or', we see the focus shift to Daryl (Norman Reedus), Tara (Alanna Masterson), Rosita (Christian Serratos), and Dwight (Austin Amelio) as they make a very dangerous decision to make their way to the Hilltop. In the first of two clips released by AMC this week, Tara is getting an itchy trigger finger for Dwight, leading to a confrontation with Daryl and Rosita. In the second clip, Rosita learns firsthand why there are areas of the woods and swamps that even Saviors won't go:
The Walking Dead Episode 8×11 'Dead or Alive Or': Daryl finds himself in bad company as his group heads to the Hilltop; Maggie makes difficult decisions at the Hilltop; Gabriel's faith becomes tested.
All out war has had a devastating impact on every person involved. The communities themselves are fractured. Alexandria has been destroyed, the Hilltop finds themselves pinned, and the Kingdom is shattered — half of them dead, the other half controlled by the Saviors.

At the very center — Rick, having been distracted by the conflict, has just returned home to learn that Carl, who heroically shepherded the Alexandrians to safety during Negan's attack, has been bitten by a walker. Once his sole motivation in this otherwise stark existence, Rick is forced to deal with this reality. Carl has always been a beacon of hope, a symbol for the remaining thread of humanity — lessons that the survivors around him would be wise to take with them as this war surges onward.

But Rick isn't the only person who's living in peril. Aaron and Enid are in a dire situation at Oceanside — unclear if they're in friendly territory, or if they've just made new enemies. Father Gabriel will do his part in attempting to smuggle Dr. Carson safely back to the Hilltop and a pregnant Maggie is wrestling with the many moral gray areas that come with leadership during war. In a standoff with the Saviors, she must decide how to proceed with the dozens of POW lives she's currently in control of, as well as new complications that come with being a leader.

In addition to the war, Negan continues to deal with struggles within his ranks as workers, traitors, and others' thirst for power cause conflict at the Sanctuary. Having gifted the Saviors a major victory, Eugene's loyalty is repeatedly tested as new obstacles present themselves.

As all-out-war consumes us, the line between good and evil continues to blur. People fighting for what they believe in. Everybody working together for something bigger — to feel safe and have a world worth living in.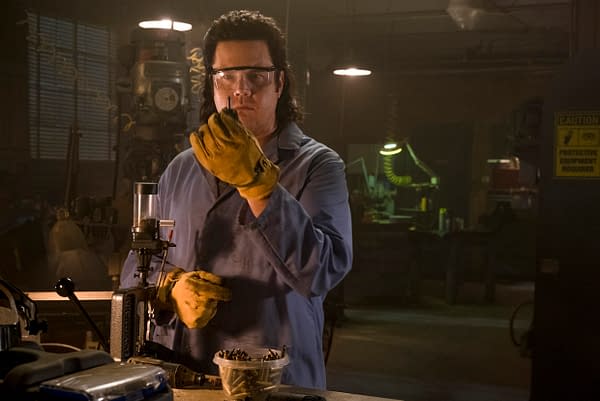 ---
---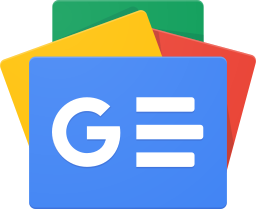 Stay up-to-date and support the site by following Bleeding Cool on Google News today!