Winx Club: Netflix Plans Live-Action Adaptation of Italian Animated Series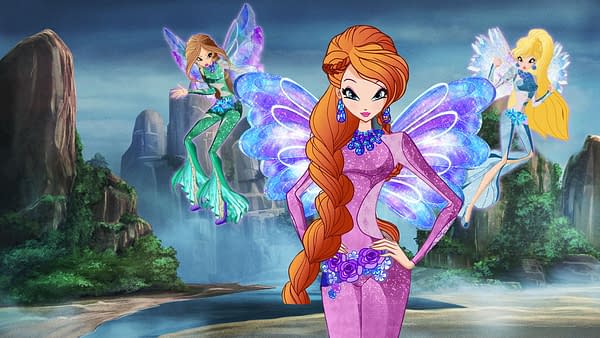 It looks like Netflix is ready to learn their secret handshake and sport the decoder ring, as the streaming service is set to host the next chapter of the Italian animated franchise series Winx Club. Originally created by Iginio Straffi in 2004, Netflix's adaptation comes with a very interesting twist: it's a live-action young adult (YA) series. That's right, for the first time the six fairies — Bloom, Stella, Flora, Musa, Aisha and Tecna — will take the form of real teenagers as they learn to control their powers while attending a magic boarding school. To put it in basic "elevator pitch" speak, think of it as Tinkerbell by way of Hogwarts.
Straffi said of the adaptation:
"We are very pleased that our successful collaboration with Netflix continues with ever more ambitious projects. Netflix's young adult series have touched a chord with audiences around the world and we are looking forward to seeing the Winx fairies in this new exciting live action adaptation."
Winx Club was produced by Straffi's company Rainbow S.r.l. in association with Rai Fiction. With the original series currently running seven seasons (with the seventh season debuting in 2015), the franchise is one of the first Italian series to be sold in the U.S. and one of the largest animated series in Europe.
The new series isn't the streaming service's first venture in the Winx universe: in 2016, Netflix exclusively released two seasons of World of Winx, a spinoff series where the girls work as talent scouts on a reality television talent competition for children and teenagers; secretly trying to save them from being kidnapped by a Talent Thief.
Erik Barmack, VP of International Originals, Netflix briefly described the tone of the new series:
"Winx is a global phenomenon and through this exciting series we are thrilled to reinforce our relationship with Rainbow and to develop the next chapter of Winx. The famous fairies will grow up with their audience and will explore complex themes as real-life teenage super heroines in a live-action show."