Rockfish Games is Bringing Everspace to the Nintendo Switch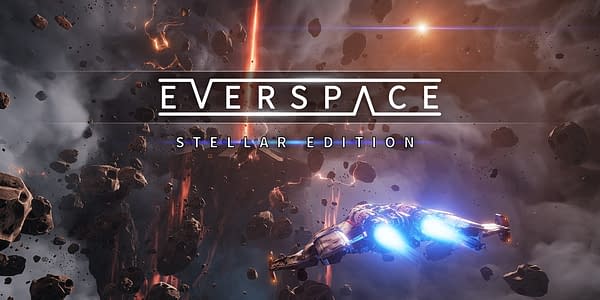 Hamburg-based independent developer Rockfish Games will present its roguelike 3D space shooter Everspace at this year's Gamescom in the Nindie Area at the Nintendo booth. This simply means that Everspace: Stellar Edition is coming to the Nintendo Switch. The port will contain the base game, the expansion, the official art book and the complete soundtrack with over 60 tracks.
"Over the past four years we've managed to build a passionate community of sci-fi and space shooter fans, so we are delighted to recruit even more on Nintendo Switch", said Michael Schade, CEO at Rockfish games. "Thanks to the fast-paced and easy-to-pick up gameplay, with comparatively short game sessions and automatic savegames, Everspace is also a perfect match for playing on the mobile Switch console without losing long-term motivation. Players can easily pause the game and pick up right where they left off later when on the go."
Everspace is Rockfish Games' debut title and was first released for PC, Xbox One and PlayStation 4, pre-financed by a successful kickstarter campaign in 2015. The game is expected to launch on the Nintendo Switch in December of this year.
Everspace was part of today's Nintendo Showcase, which included previously unseen in-game footage. You can check it out below.