Mary Jane and Mysterio Sitting in a Tree K-I-S-S-I-N-G?! Art from Amazing Mary Jane, Amazing Spider-Man, and Ghost-Spider at NYCC
Marvel Comics is holding the This Week in Marvel Spider-Man panel at New York Comic-Con, and they've revealed some interior art from comics shipping later this month. Bleeding Cool Ace Reporter Sofia Annunziata is on the scene to capture photos and details.
First up, some pages from Amazing Spider-Man #32 by Patrick Gleason.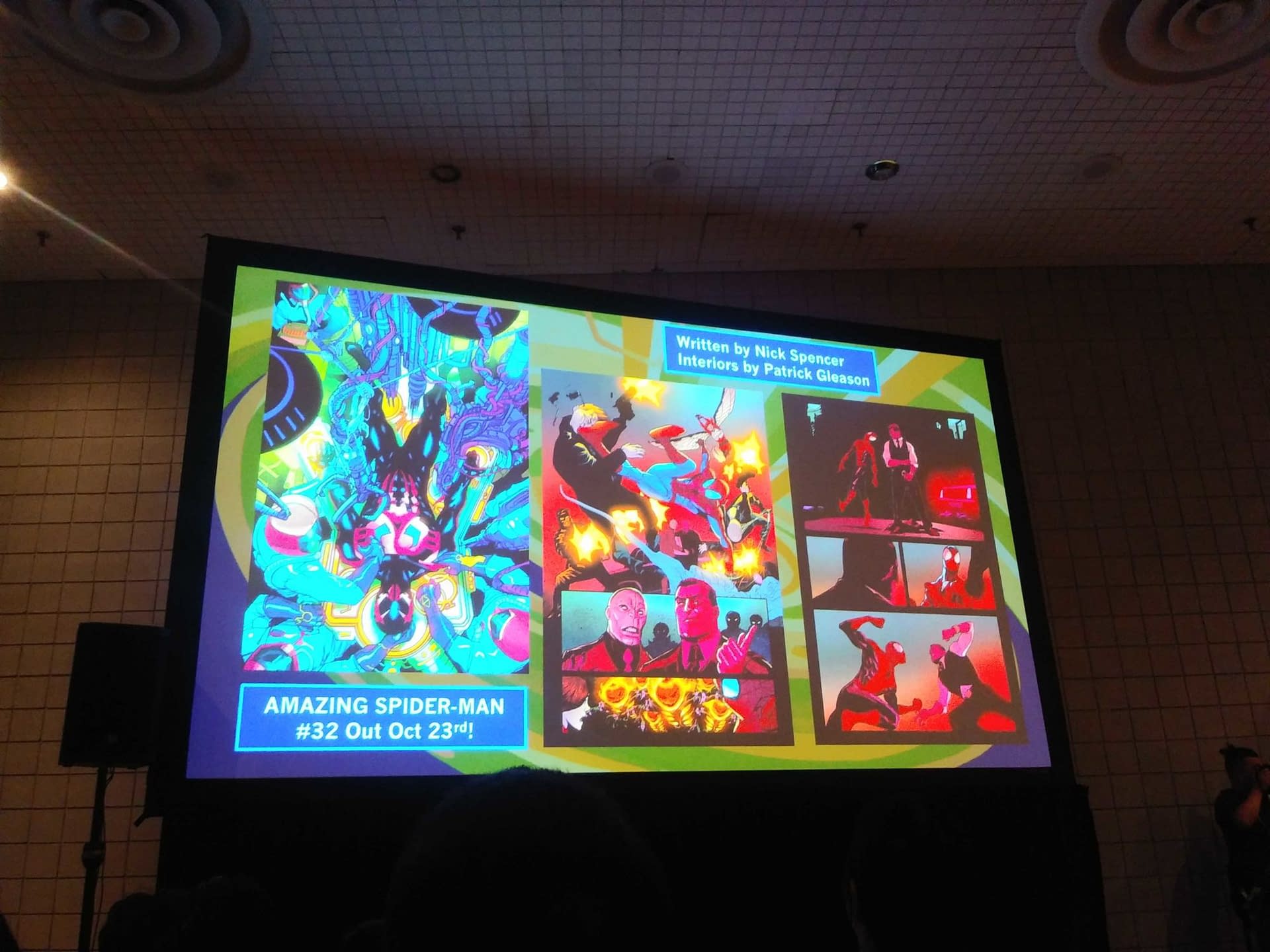 But more interesting is this art from Amazing Mary Jane #1, showing Mary Jane making out with Mysterio?! Oh, and taking on Doctor Octopus and Kraven as well…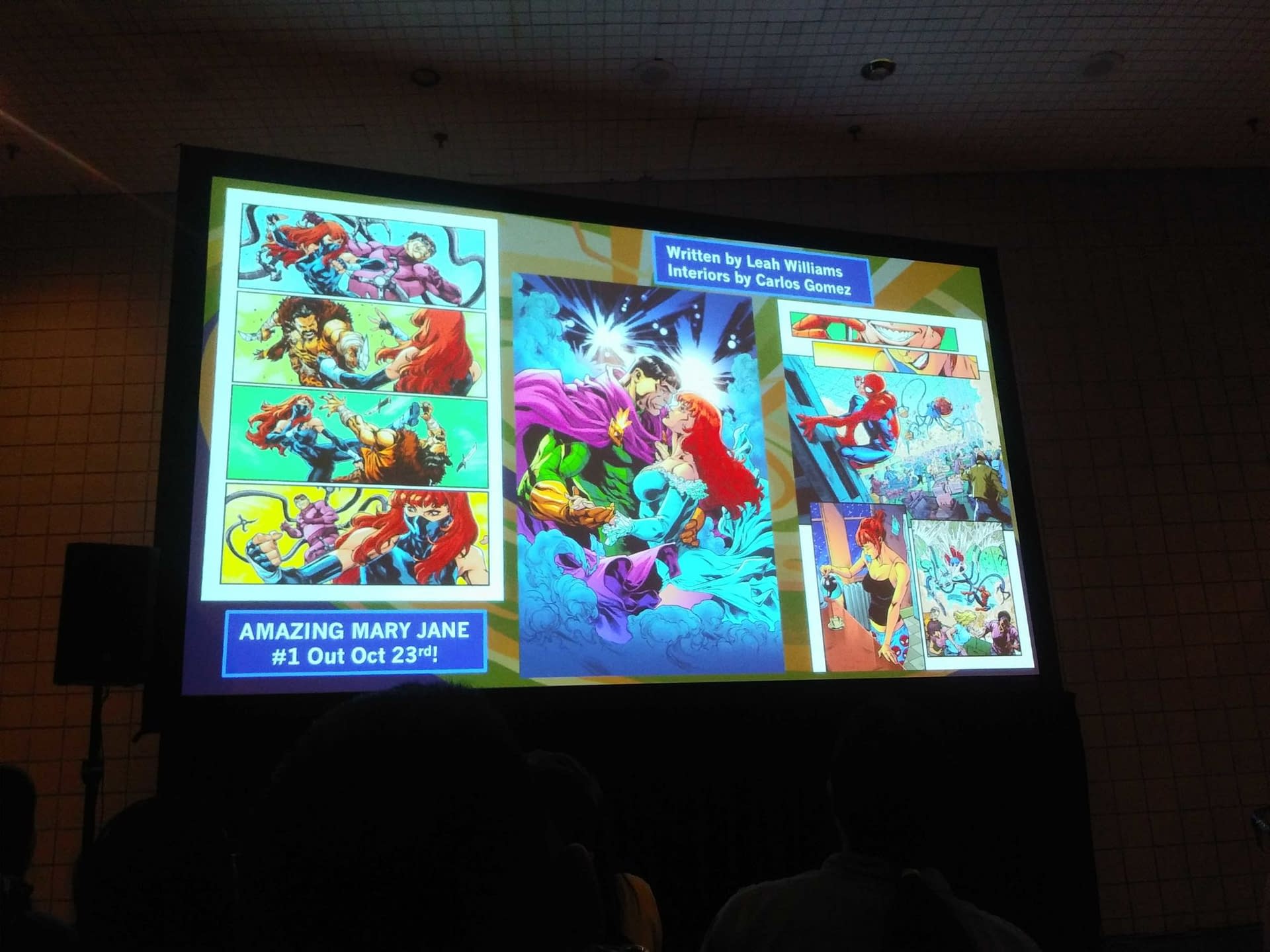 We also got some art from Ghost-Spider #3 by Takeshi Miyazawa, as the storyline features clone Jackals who don't get along with each other.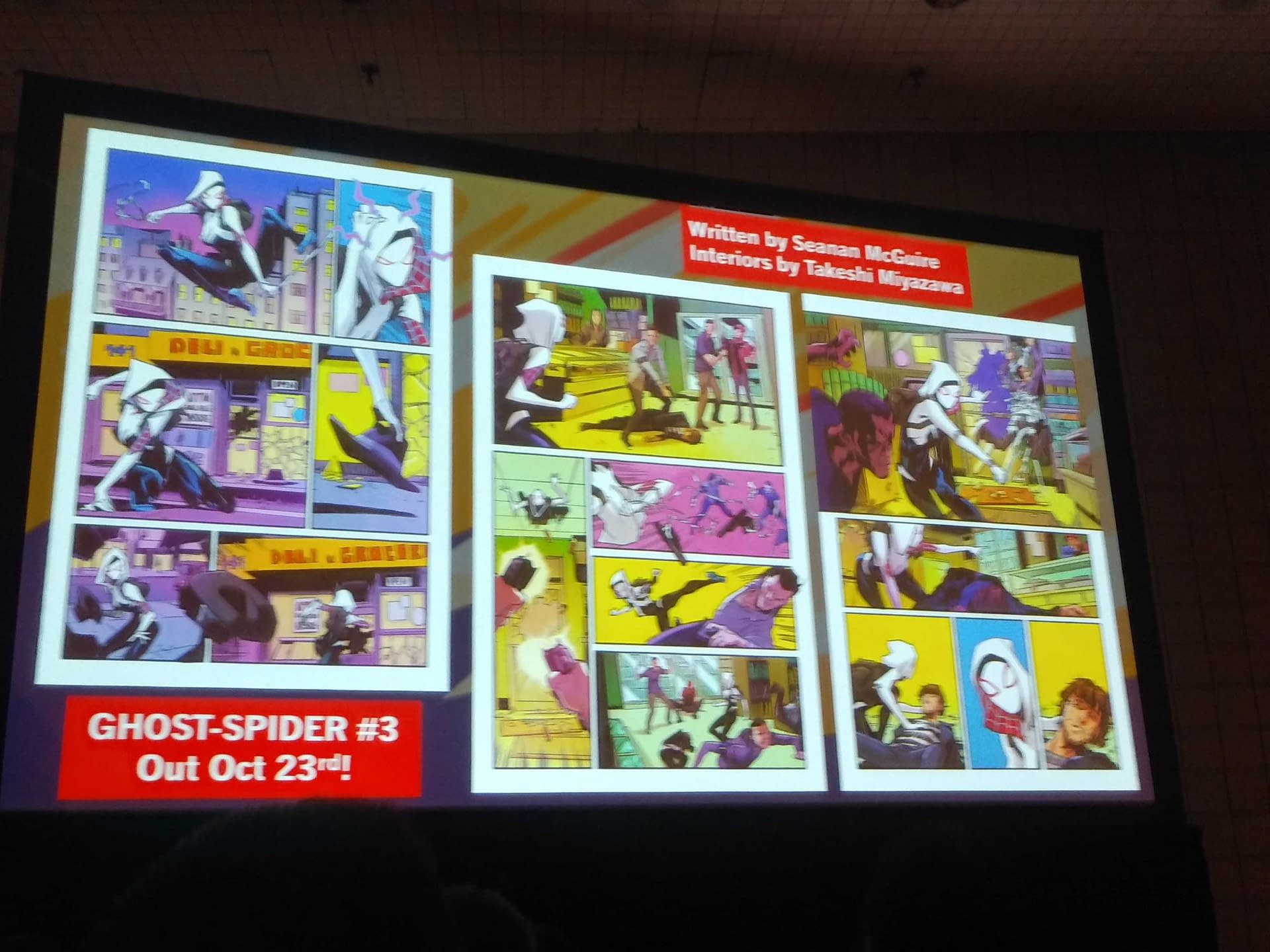 Though as the previously revealed cover for Ghost-Spider #5 shows, at least one of them is hoping to get along well with Gwen.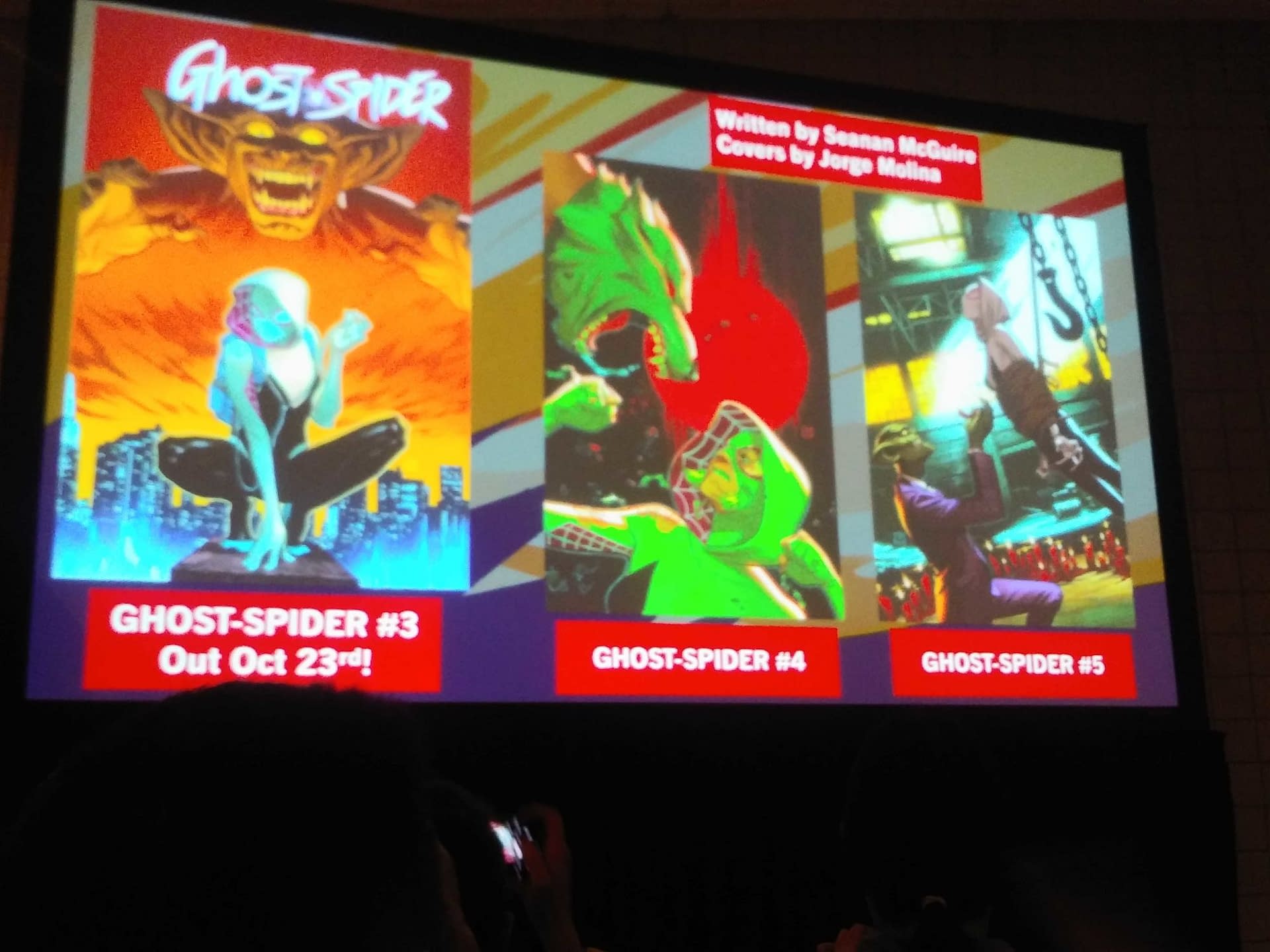 Are those wedding bells we hear? No, it's just meat hooks.
Marvel also showed off the previously-revealed 2099 covers and titles, but noted one point we all may have overlooked: Conan 2099 wields a laser sword. Will Conan crossover to the Star Wars universe next?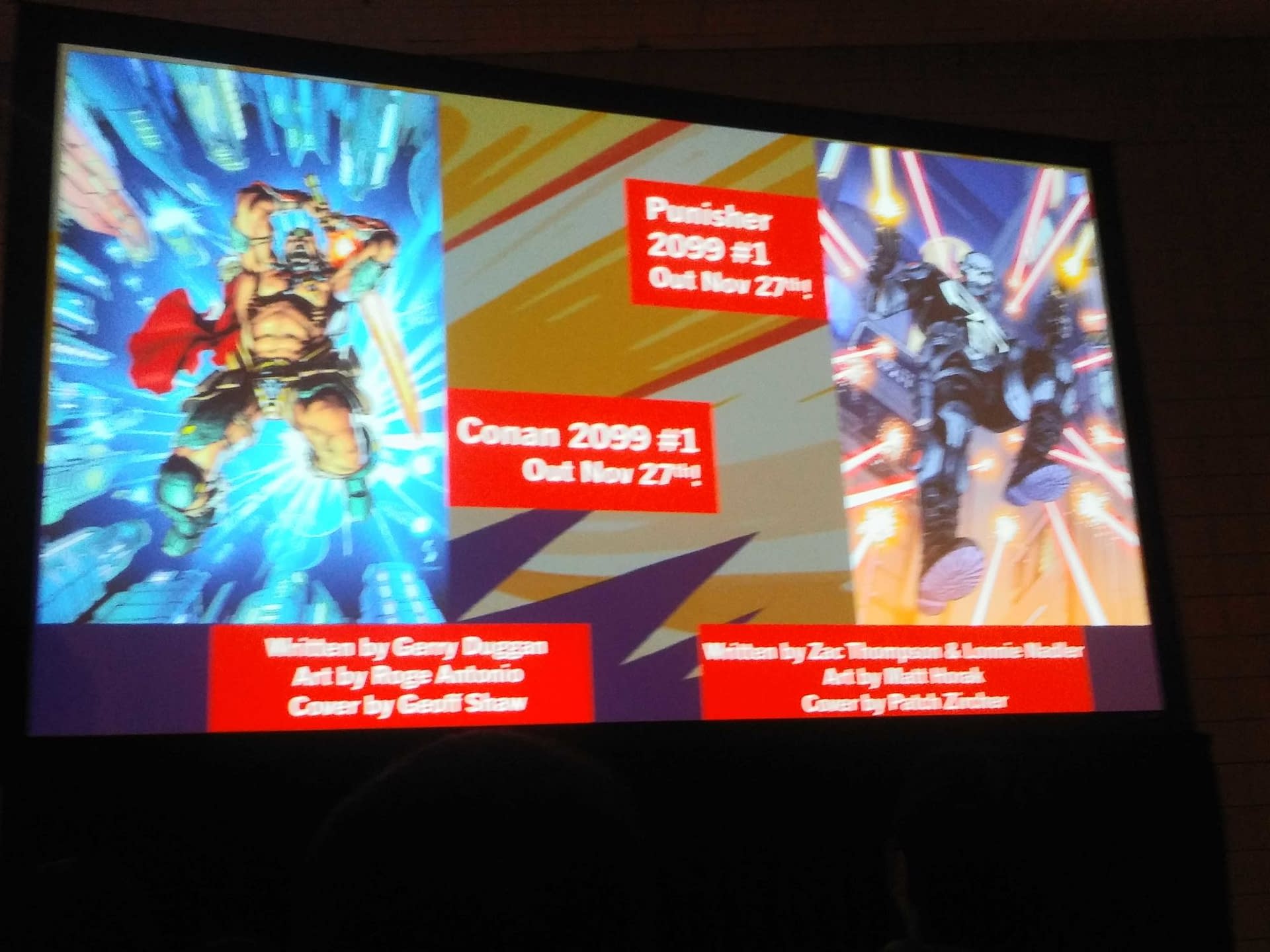 Stay tuned to Bleeding Cool for more of the breaking news you need to know from New York Comic Con.