Marvel dedicated an entire panel to the Dawn of X, the next era of X-Men comics to follow HoXPoX, at New York Comic Con. It was the most important panel of the weekend, perhaps ever.
To kick off the discussion, Marvel played a trailer for the crowd, showing some art and covers that haven't been seen before. We've got a video, so you can see it too.
Powers of X #6 hits stores next week, and then it's time for the Dawn of X, which Hickman called the most connected the X-Books have been in a long time.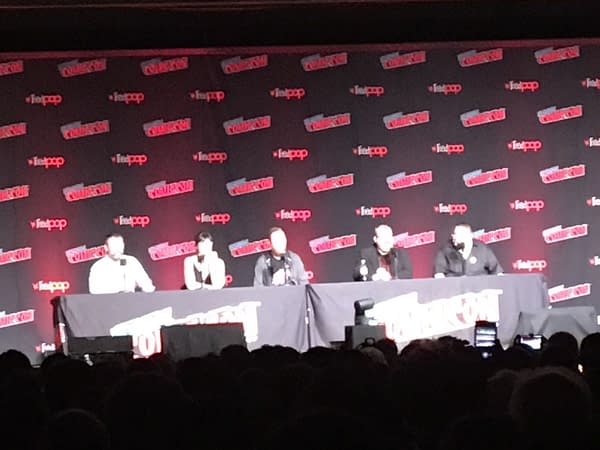 Stay tuned to Bleeding Cool for breaking updates from the Dawn of X panel at New York Comic Con, where Ace Reporter Mike Sangregorio is on the scene to send us the latest.
Enjoyed this article? Share it!