Getting Lost in Space with Memories of Mars at PAX East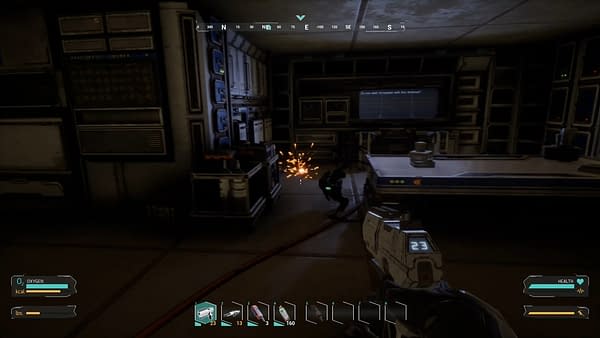 Limbic Entertainment GmbH and 505 Games' Memories of Mars is a sci-fi survival open-world game with a decent bit of tower-defense mechanics thrown in there. 505 were showing off the game at PAX and I got a bit of a chance to go play around in the sandbox. However, it was probably not the best venue to show this game off at a networking party. That said, PAX often means game demos in strange places, so I went with it.
For some background, this is the official description for Memories of Mars on its official website:
100 years in the future, something happened on Mars.

Once frequently visited, it is now abandoned with some left behind.

Memories of Mars is an open world survival game set amongst the abandoned mining operations on the red planet, as the dream of exploiting and colonizing Mars has proven impossible. You play as a recently awoken clone who learns its lifespan is limited by the lethal solar flares that hit the surface of the planet every few weeks.

Tasked with surviving the barren wastelands of Mars, players must explore the unforgiving Martian terrain and build a habitable homestead while fighting against a variety of dangers including strange enemies, harsh environmental elements and other human clone survivors.

Explore and Survive the Red Planet.
Which is kind of a fantastic concept for a sci-fi game.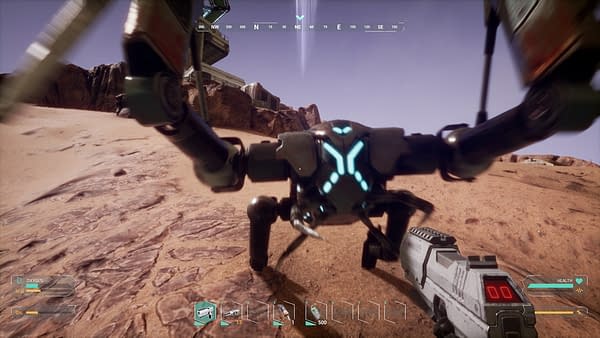 However, the actual gameplay itself was fraught with bugs and crashes, the demo was incredibly directionless, and the combat was nothing special. Now, the game is still in early development stages, so that is to be expected. However, I found very, very little engaging in the game itself.
Now, if you want a gorgeous open world survival Mars game, yeah, Memories of Mars will hit all of those points. And by the time it launches, it will almost certainly be strung together quite a bit better than a demo during a PAX party.