SDCC: Celebrating Adam West And What He Meant To Me
Reporting from San Diego Comic-Con, Jimmy Leszczynski writes:
One. Only one panel I really needed to make: The Celebration of Adam West.
I have literally been a fan since the day I was born — my father claims to have put my crib in front of the TV while Batman hypnotized the nation. I have been hooked ever since.
West's recent passing on June 9th, 2017 hit a lot of his fans very hard, myself included. But last night I surrounded myself with hundreds of West fans that feel the same. It doesn't matter how you know of his work — Robinson Crusoe on Mars, Batman, Lookwell, Mayor Adam West, or maybe you recognized him from that Nesquik ad — he most likely touched your heart.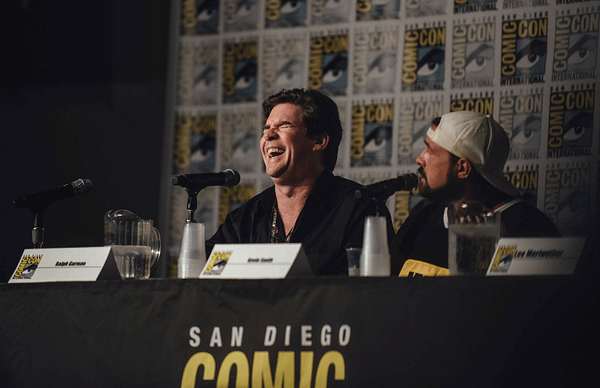 Moderated by Gary Miereanu, the panel starts with arguably one of the biggest Batman 66 collectors, and friend of West's Ralph Garman. Gary then introduced his Hollywood Babbled-On Co host, Kevin Smith. Kevin is known as a huge Batman fan and hosts the Fatman on Batman Podcast. Joining them onstage also was James Tucker, Producer of Brave and the Bold, and an unannounced surprise visit from the always-beautiful Lee Merriweather!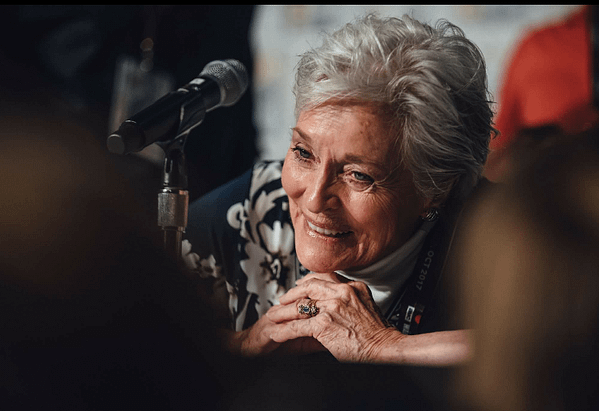 Eyes welled up quickly as the panel shared stories and laughs from their time with West.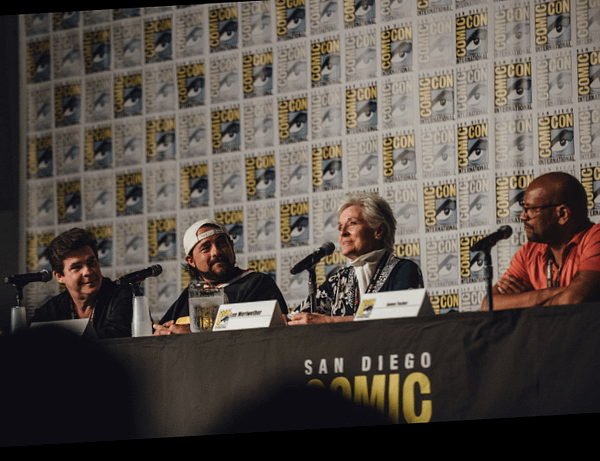 What came across in each story: people that grew up with Adam West as a part of their careers made sure to pay forward the kindness he showed in pairing them with their various projects.
Ralph shared a special memory of when he, as a child, first met West. He had brought a photo for West sign at a convention. West took one look and noticed the head didn't match the body.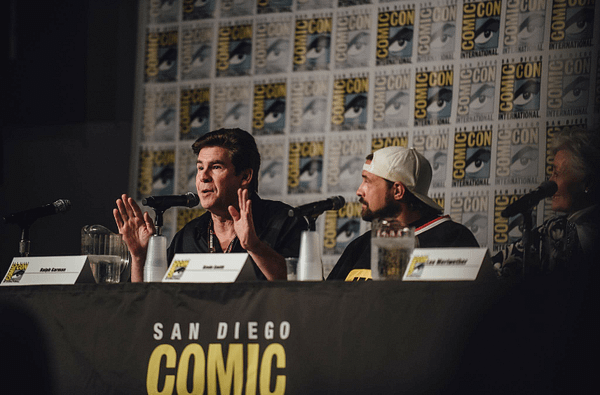 Tucker admitted that he got into the business so he might get the chance to work with West.
We were then treated to some clips from Batman. The crowd went nuts and yelled "BAM," "POW," and "BIFF," along as the Dynamic Duo battled crime.
Also shown was the Family Guy Adam West tribute reel, already available online, but heartwarming to watch and laugh along with such a large group of like-minded friends.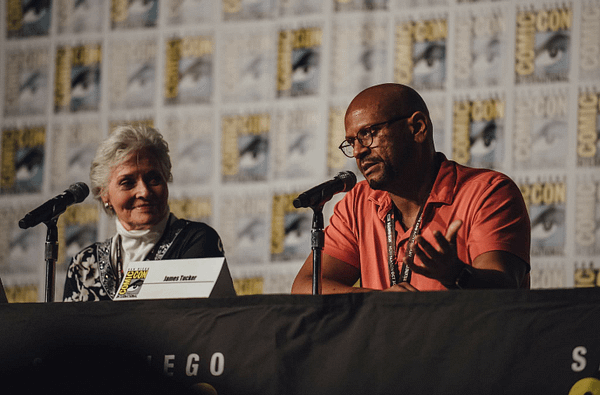 Then something special: footage of West just talking about his life and legacy, which looked like it was meant to be an extra on Return of the Caped Crusaders. West was there with us, smirking as he reminded us why he did what he did and what it meant to him.
The bond between these Adam West fans was palpable, and emotions hung heavy for our fallen hero. There were several moments when I wanted to reach out and hug the person next to me, and I'm sure a lot of people in the audience felt the same.
But overall, we were there to celebrate the life of a true gentleman. He went out on top, the way he probably would have wanted. So we celebrate his life.
There was joy, there was laughter, there were tears. It was really just a bunch of friends from all different walks of life telling stories — not only some tales longtime Adam West fans may have recognized, but also some never-before-heard gems to warm our hearts. He meant something different to so many people, but was equally important to each one.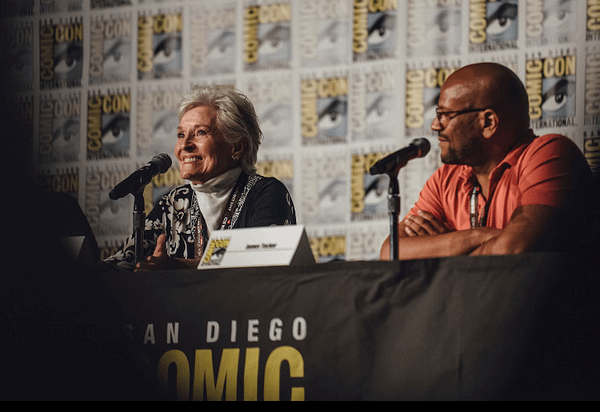 Outside, I was rewarded by getting to some of the panelists: Ralph Garman and Lee Merriweather took time out of remembering their friend to snap a few photos with a Sidekick hopeful such as myself. Unfortunately, my utility belt came up wanting and lost my pics of the panel.
Adam West has now joined the ranks of Sinatra; you're in a special club if you wee lucky enough to shake his hand. And luckier still to have been able to call him a friend.