Here Are Your Three Key Words For Season 4 Of Sherlock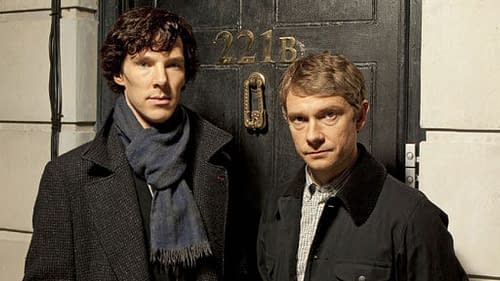 Going into another season of Sherlock, we traditionally get three words to send fans a puzzling. The meaning of the words will be tossed and turned in order to find any information about the upcoming show.
With the Sherlock panel just coming to a close at SDCC,to finish, these three words were given to help us figure something out about Season 4. They are all names:
Thatcher
Smith
Sherrinford
It doesn't mean anything to me, so it is up to you to figure this one out. I'll leave all the mystery stuff up to you guys.