Legendary's Immersive Pacific Rim Experience: The Beginning (and End) of My Career as a Jaeger Pilot
By Abigail Raney
It's preview night at Comic-Con, and Legendary has – almost certainly ill-advisedly – put me in control of a giant robot. Virtually, that is. With the help of Oculus VR's Oculus Rift technology, I became the pilot of Gipsy Danger, which fans of the first Pacific Rim will recognize as the Jaeger piloted by Raleigh Becket and Mako Mori.
In keeping with the promise of immersion, I was given a head display and headphones so I could see and hear the virtual world around me. But I didn't get long to explore before the Jaeger came under attack – and while I managed to survive, the poor fellow next to me was not so lucky, as a kaiju punched its way in and ripped him from his chair. Then again, I feel like I should have seen that coming…
Still, though I fear my piloting skills are lacking, I did get a cool pilot's badge with my name on it. So I'm calling that a win. Below is Legendary's blurb on the experience:
PACIFIC RIM: JAEGER PILOT is the next evolution of the thrilling universe Legendary is creating with director Guillermo del Toro. Created by the leading pioneers of virtual reality, Oculus VR, the attraction delivers a new benchmark in virtual reality experiences as fans will step into a fully-realized Jaeger Combat Simulator and experience what it feels like to pilot a 250-story robot. Created with original film assets from Industrial Light & Magic and developed within Unreal Engine 4, Pacific Rim: Jaeger Pilot provides a thrilling first-person battle between Gipsy Danger and the kaiju codenamed Knifehead.

Everyone who completes the simulation will sign-up to 'Join the Fight' and be awarded their own personalized Jaeger Pilot badge, paving the way for the future of the franchise. [The Legendary Booth at SDCC 2014 offers fans two in-world experiences, based on Pacific Rim and Crimson Peak] [Pacific Rim: Jaeger Pilot' is a cutting edge Oculus VR experience in which fans will engage in an epic battle between mech and kaiju as seen in the Legendary Pictures film] [Guillermo del Toro takes 'Pacific Rim: Jaeger Pilot' for a test ride.] ---
---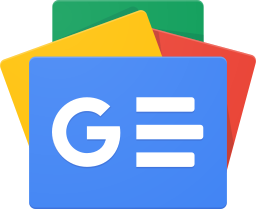 Stay up-to-date and support the site by following Bleeding Cool on Google News today!